Lauren J. Brisky, MBA '75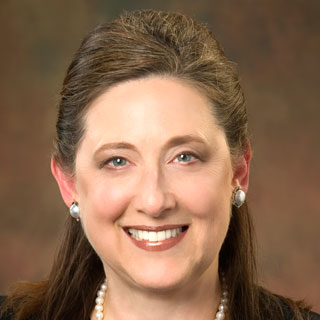 Lauren J. Brisky, MBA '75
Chair, Sue Peters Foundation
Lauren J. Brisky is chair of the board of trustees for the Sue Peters Foundation, owner and manager of the real property that supports the mission of the Girl Scouts of Middle Tennessee. Since 2000, she has served on the board of trustees of Simmons University, where she is the immediate past chair of the board and is now Trustee Emerita. Brisky also serves on the board of directors of the Maddox Charitable Fund, where she chairs the investment committee and serves on the audit committee. She is the incoming Vice Chair of the board of directors of Nashville Public Radio with previous service on its finance and campaign committees. She is a member of the advisory committee of Rock the Street Wall Street, an after-school program that teaches financial literacy to high school girls.
From 2003 through 2014, Brisky was a member of the board of directors of Abercrombie & Fitch, where she served on the audit, compensation, and the nominating and board governance committees.
The mayor of Nashville appointed Brisky to the Metropolitan Nashville Sports Authority board, where she served until 2013. She was appointed by the president of Cornell University to the Presidential Council of Cornell Women, and by the dean of Johnson at Cornell University to the Dean's Leadership Committee. She is also member of the Jewish Family Service finance committee, the Tennessee Chapter of the International Women's Forum, the Tennessee Chapter of Women Corporate Directors, and is a past chair of the board for the Girl Scouts of Middle Tennessee. She also attended Leadership Nashville.
Prior to retiring in early 2009 after twenty years, Brisky was vice chancellor for administration and chief financial officer for Vanderbilt University, a private, independent research university and regional medical center located in Nashville, Tenn. Vanderbilt had an operating budget of $3 billion and net assets of $5 billion. Brisky was responsible for the institution's financial management as well as administrative infrastructure, which included such areas as facilities and construction, human resources, information technology, and business operations. Brisky has also held positions at North Carolina State University, Cornell University, and the University of Pennsylvania. She received a BA with distinction from Simmons University and an MBA from Johnson at Cornell University, followed by training in the executive development program at Harvard University's Institute for Educational Management.