Michael E. Anderson, BS '77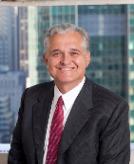 Michael E. Anderson, BS '77
President, Cunningham Broadcasting
CEO, iPORT Media
Senior Advisor, Waller Capital
Mr. Michael E. Anderson began his career as an investment banker on Wall Street focusing the majority of his time in the media and communications field. He has a deep knowledge of advertising supported mediums, their drivers and valuations. As a banker, Mr. Anderson undertook and was responsible for numerous merger and acquisition related transactions. He also has extensive experience in the public and private capital markets. His experience in the capital markets range from initiating and executing private bank financings to initial public offerings. Mr. Anderson started his career in 1983 at Kidder Peabody & Co. Having served there until 1992 he moved to Smith Barney where he was a Managing Director of the firm and co-head of the Media and Telecommunications Group at the time of Smith Barney's merger with Salomon Brothers. After a two year posting at Merrill Lynch, Mr. Anderson finished his full-time Wall Street career as a Senior Managing Director at Bear Stearns where he was responsible for the Broadcasting and Cable franchises.
Since leaving Wall Street in the beginning of 2006, Mr. Anderson has been a private business investor, operator and consultant. He is the President of Cunningham Broadcasting, an independent television station group that owns ten stations. He is also CEO of iPORT Media, a company in the digital signage industry focusing on the health care industry. Additionally, Mr. Anderson is a Senior Advisor to Waller Capital, a privately held investment bank specializing in media, telecom and technology. Finally, he helped found and was a board member of China Auto Care, a Beijing based company that served the automotive aftermarket.
Mr. Anderson received his undergraduate degree from Cornell University, graduating with a B.S. from the School of Industrial and Labor Relations in 1977. He subsequently served in the U.S. Navy for four years and was a Lieutenant at the time of his discharge. Mr. Anderson then attended Columbia University, where he graduated with top honors and received his M.B.A in 1983.