Rene Robert '90, MBA '95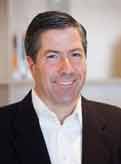 Rene Robert '90, MBA '95
CEO, Chairman, and Founder
René Robert is the CEO, Chairman and Founder of Advantage Data, a financial information company based in Boston, Massachusetts. He is also CEO and Chairman of Best Credit Management, a cloud-based, big-data, fixed-income pricing and analytics firm also based in Boston. Prior to founding Advantage Data, as an undergraduate, Mr. Robert co-founded Cornell Software, now Full Armor Corporation, a creator and provider of security software for fortune 5000 companies.
Born in Newton, Massachusetts, Mr. Robert attended Cornell's School of Hotel Administration, receiving his B.S. in '90 with a focus on finance. In 1990, Mr. Robert attended L'Institut d'Etudes de Sciences Politiques, Paris (Sciences Po). He subsequently worked as an economist at The Boston Company (now BNY Mellon), returning to Cornell in 1993 to pursue an MBA at Johnson. Mr. Robert's career has included roles at Smith Barney Shearson (now Citi) in Asian Equities Sales, High Yield Municipal Bond Sales and Trading and High Yield Sales as well as High Yield Sales and Research at BancBoston Securities (now Bank of America Merrill Lynch) and various roles at Thomson Financial (now Refinitiv). In 1998, Mr. Robert left BancBoston Securities to found Advantage Data.
Since 2012, Mr. Robert has been a Trustee of the International School of Boston (ISB), a member of four ISB committees and Chairperson of ISB's Buildings and Grounds Committee. Mr. Robert's French heritage is very important to him and to his family. Mr. Robert lives in the Boston area with his wife, a fellow Cornellian A&S '93, daughter and Golden Retriever.