Joe Alvarado, MBA '76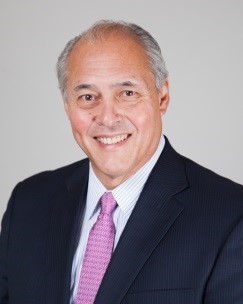 Joe Alvarado, MBA '76
Chairman, President and Chief Executive Officer
Commercial Metals Company
Dallas, Texas
Mr. Alvarado joined Commercial Metals Company (CMC) in April, 2010 as Executive Vice President and Chief Operating Officer. He was subsequently named President and Chief Executive Officer (September 2011) and Chairman (January 2013).
Mr. Alvarado has spent his entire career in the steel industry. He was hired by Inland Steel Company in 1976 to serve in the finance department. In 1979, he moved to Inland's sales department where he progressed through increasingly responsible management positions in sales and customer service. Following assignments in strategic planning, plate production, automotive marketing and international development, in 1988 he was appointed Vice President and General Manager, Sales and Marketing for Inland Bar Company and was promoted to President in 1995.
Mr. Alvarado assumed the role of Executive Vice President, Commercial at Birmingham Steel Company in Birmingham, Alabama, in 1997 and joined Ispat North America Inc. in 1998 as Vice President, Long Products Sales and Marketing. In 2004, Mr. Alvarado accepted the positions of President and Chief Operating Officer at Dallas, Texas-based Lone Star Technologies, Inc. and held them until U.S. Steel named him President, U.S. Steel Tubular Products in June 2007 after completing its acquisition of Lone Star Technologies, Inc. and its related companies.
Mr. Alvarado is currently a director of Spectra Energy and has served as a director of two privately owned companies. He has also served on the board of directors of various industry trade associations and community organizations. Mr. Alvarado graduated from the University of Notre Dame (Indiana) in 1974 with a Bachelor's degree in Economics, and he earned a Master's degree in Business Administration from Cornell University in Ithaca, New York, in 1976. He has been a guest speaker in Johnson courses and a host for Johnson Club of Dallas events.