EMBA Americas Residential Sessions
Residential sessions feature intense coursework and provide a unique opportunity for relationship-building with faculty from Cornell and Queen's universities and your peers from across all boardrooms in North and South America.
You'll not only get see your classmates in person—those who you usually interact with via videoconference on class weekends—but also experience the university campuses together as a cohort, much like residential MBA students do. When you aren't exploring, you can focus on your coursework away from distractions.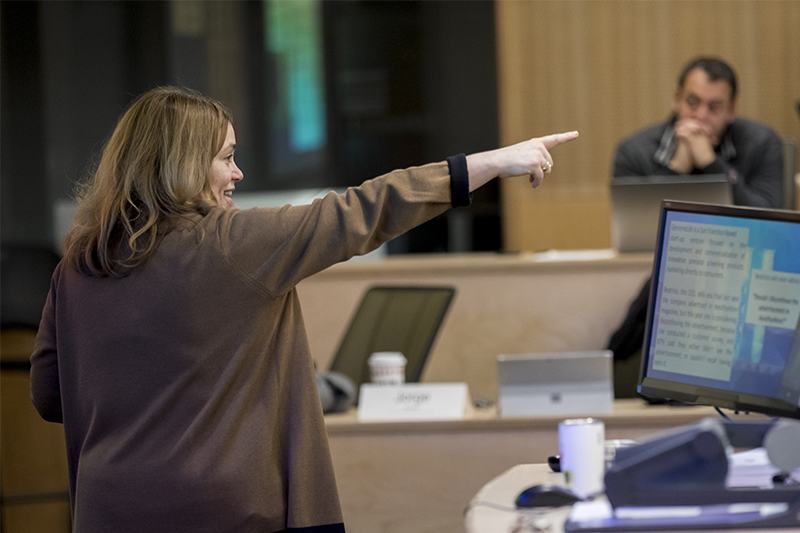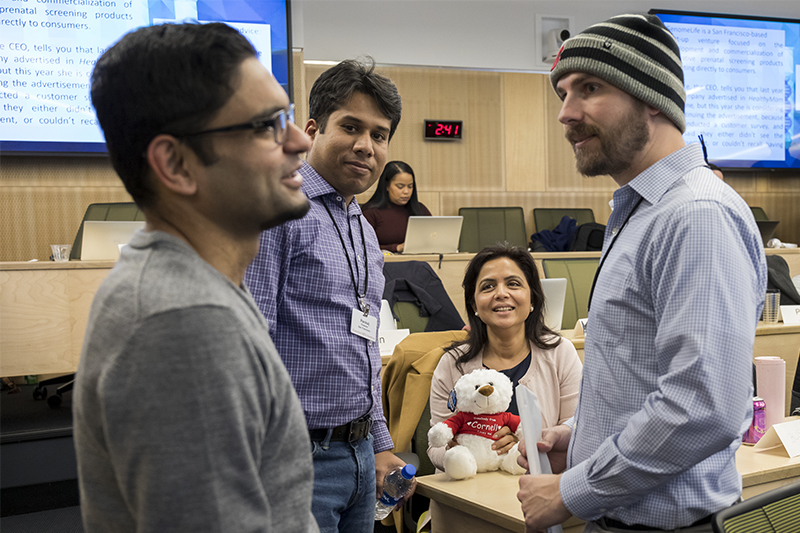 EMBA Americas residential session requirements
All four residential sessions are held in the United States and Canada at both Cornell and Queen's locations. All lodging and meals for the residential sessions are included in the program tuition. Transportation between locations is also provided at no additional cost.
Late June
10 Days
Session #1
Spend your first week at the Cornell University campus in Ithaca, NY, and the second week at Queen's University in Kingston, Ontario. Courses focus on leadership, general management, and high-performance teams.
Early December
5 days
Session #2
Held at the Queen's University facility in downtown Toronto, this session focuses on an intensive New Venture Management course.
Early April
5 Days
Session #3
This session is held at the Cornell Tech campus in New York City, and features strategy coursework and the first elective course.
Mid-November
10 days
Session #4
At the end of the program, complete your final classes with this session, which begins at Queen's University and ends at Cornell University. You will complete a course on transformational leadership and your second elective.