MPS in Management – Accounting Specialization Tuition and Funding
Tuition
Tuition for the Johnson Masters of Professional Studies in Management- Accounting Specialization (MPS-Accounting) is posted on the Cornell Graduate School website as a Tier 1 Professional Degree. Visit the Graduate School website for more information on Cost of Attendance.
Health insurance is required for all students at Cornell. For details, please visit the Cornell University Office of Student Health Insurance.
The Johnson MPS Management Programs requires a non-refundable deposit of $1,500 to secure admission, payable at the time of acceptance, which will be credited to your first semester bursar account bursar account.
Funding Opportunities
Most MPS in Management – Accounting Program students rely on a combination of federal and private loans to finance their educational and living expenses. The university's Office of Financial Aid and Student Employment is an excellent resource for identifying loans and loan packages to help finance your education.
Once admitted to the program, you will receive loan information forms that must be returned to the Graduate School by May 31. In late summer, you will be contacted regarding your loan disbursements and bridging the gap for any unmet financial need.
Scholarships
Thanks to the generosity of Johnson School alumni and friends, merit based scholarships are awarded to our students each year. Award amounts vary by available funding and the number of applicants but typically range from $5,000-$15,000 per year. No additional application is required. Applicants are encouraged to apply in earlier rounds for consideration.
Reisch Fellowship
The Reisch Fellowship sponsors a select number of students who have earned or are expected to earn a bachelor's degree from Cornell for an MPS degree in the Johnson Graduate School of Management through two stages of scholarship support:
Up to four Reisch Fellowships of $30,000 are granted each year in support of students in the Johnson Graduate School of Management's Master of Professional Studies program. Students can focus on Management or specialize in Accounting.
To qualify for the Reisch Fellowship, students must complete a Cornell undergraduate program that includes a business minor or business major (or equivalent). Students must also demonstrate financial need. Please note, this fellowship award replaces any previous merit-based scholarship awarded by our program at a higher level.
To apply for the Reisch Fellowship, please submit the form through the link below in addition to your MPS Application.
The Reisch Fellowship Program is made possible with the generous support of Marc Reisch.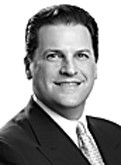 Marc L. Reisch '77, MBA '78
Marc Reisch '77, MBA '78 was appointed Chairman of Phoenix Color Corp. in August 2015 following 12 years as Chairman of the Board, Chief Executive Officer and President of Visant and Visant Holding Corp. Prior to joining Visant, he served as Senior Advisor to Kohlberg Kravis Roberts & Co. and has over 35 years of experience in the printing and publishing industries. Mr. Reisch holds a Bachelor of Science Degree and a Master of Business Administration degree from Cornell University, and created the Reisch Fellowship to help deserving Cornell undergraduates further their graduate business educations.