Emerging Markets Institute Faculty & Staff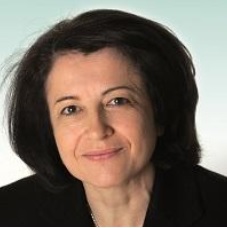 Faculty Fellow, Emerging Markets Institute, Former Director of the Division on Technology and Logistics at United Nations Committee of Trade and Development
am2449@cornell.edu
Visiting Scholars
Heloisa Menezes, Visiting Scholar, has a master`s degree in Sciences of Agricultural Development from Universidade Federal Rural do Rio de Janeiro and a bachelor in Economics from Pontificia Universidade Catolica de Minas Gerais.
Her career is dedicated to Brazilian economic and industrial development, having held prominent positions such as interim President and Technical Director at Sebrae – the Brazilian Service for Small Businesses, Secretary for Development of Production at the Brazilian Ministry of Development, Industry and Foreign Trade (MDIC), and Director of Institutional Relations at CNI – National Confederation of Industries.
Research Fellows
Peter Cornelius, Managing Director, AlpInvest Partners
Nathalia Foditsch, Google PhD Fellow, Research interests: internet and telecom law and policy, market power in the ICT industries, social and economic effects of new technology related business models.
Gustavo Guimaraes, University of Lille 1 Sciences and Technology, Research interest: IT entrepreneur specialized in information intelligence and analytics.
Henning Hoeber, University of St. Gallen, Switzerland, Research interests: corporate strategy and mergers & acquisitions, with a special focus on institutions from emerging markets.
Evodio Kaltenecker, BBS Business School, Research interests: strategy, corporate strategy, innovation, multinationals from emerging markets, country analysis and political risk in Latin American and global value chains.
Barbara Marchiori de Assis, Universidad ESAN, Research interests: Internet Policy and Law in Latin America and the Caribbean
"The Emerging Markets Institute has attracted outstanding faculty who are true leaders in their fields of study."

Sachin Gupta, Associate Dean for Academic Affairs