Facilitators
The Peer Forum Facilitator is a professionally trained and certified facilitator. Their primary role is to lead forum meetings, monitor discussion topics and hold group members accountable to each other. Facilitators are also responsible for securing outside content experts as needed or requested – often Cornell Family Business Fellows or Mentors, coordinating meeting logistics, and providing leadership and coaching throughout. Lastly, participants meet one-on-one with the facilitator twice a year to discuss their group experience. 
Rustom Desai, MBA '95
Global Technology Executive | Skilled Board Director | Educator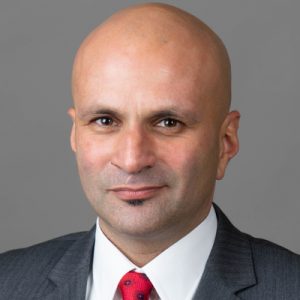 Rustom Desai is an accomplished technology executive who has successfully built and restructured businesses to profit across multiple technologies and geographies. During his 25-year career with Corning Incorporated, Rustom had roles of increasing impact across a variety of industries including Semiconductors, Consumer Electronics, and Telecommunications. He is a powerful leader who has led his teams to success through complex regulatory frameworks, cultures, and customer needs- in both domestic and international markets. He is a global citizen who has lived and worked in the US, China, Taiwan, and India.
Through his experience as an executive, and through 20 years of board service, Rustom provides:
Skillful counsel on topics associated with governance and management of family enterprises.
Expertise in achieving international growth.
Deep understanding of technology and what it takes to win in high-tech environments.
Trusted insight for companies that might be considering growth through alliances.
He has successfully conducted business across functions, technologies and geographies. And he has built strong, diverse, global teams.
More recently, Rustom returned to his alma mater as visiting faculty at Cornell's Johnson Graduate School of Business, where he teaches an extremely popular second year elective called Strategic Alliances. Built around his many experiences and learnings, the course arms his students with real-world weapons to effectively negotiate, manage and govern alliances.
---
Ann Dugan
Founder, aduganLLC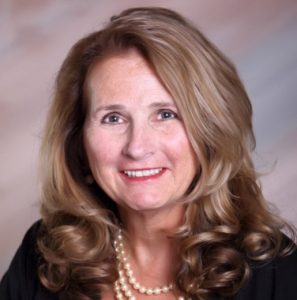 Ann has dedicated much of her career to consulting with family businesses and family foundations as they strive to achieve long-term sustainability. Ann is the founder of the Institute for Entrepreneurial Excellence at the University of Pittsburgh, which she also led as executive director for nearly 30 years, while also serving as the Assistant Dean for the Joseph M. Katz Graduate School of Business. Ann's mission was to provide leadership in consulting, education and network building for closely held/family held businesses desiring to remain entrepreneurial throughout the generations. Ann led her own successful succession in 2014, but continues to serve on several family business and philanthropic boards.
Most recently, Ann served as the Senior Managing Director of Consulting at Family Office Exchange (FOX). As Senior Managing Director of Consulting, one of Ann's key initiatives was strengthening and branding the FOX consulting team on an international basis.
Previously, Ann comes from FOX from Headwaters SC (HWSC), where she served as Managing Director, Family Advisory Services. While at HWSC, Ann engaged with families and their enterprises, assisting them with their growth and development strategies while also planning for the next generation of family and business leadership. Ann received her Bachelor of Science degree in Finance as well as her Master of Business Administration degree from the University of Pittsburgh. Ann is a fourth generation member of a business-owning family within the lumber and building supply industry in southeast Georgia.
---
Holly Isdale '86
Founder, Wealthaven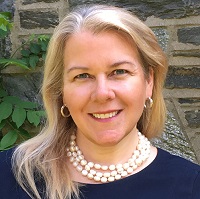 Holly Isdale founded Wealthaven in 2010 to provide clients with a single point of contact for the oversight of their wealth management needs. After 20-plus years on Wall Street, she was frustrated by the fact that wealthy families, despite hiring the best attorneys, accountants and investment teams, still could not achieve their financial goals, primarily due to lack of coordination and execution among the experts. Holly created Wealthaven to provide clients with high level strategic planning, hands-on oversight and conflict-free advice.
Holly has worked with entrepreneurs and business owners for her entire career — from initial funding to IPOs or mergers, through succession planning and even last rites. This in-depth knowledge of tax, investments, estate planning, family governance, philanthropy and just plain common sense, allows her to help families to identify their goals, create an actionable plan and to deliver results.
A graduate of Cornell University and of Boston University School of Law, Holly began her career as a corporate tax attorney but left the active practice of law in 1994 to build and lead the estate and financial planning practices for several top Wall Street firms, including JPMorgan, Goldman Sachs, Lehman Brothers and Bessemer Trust.
Holly serves on the board of Family Firm Institute, the global organization for family business consultants. She is a member of the American Bar Association's Real Property, Trust and Estate Committee, the Purposeful Planning Institute, Philadelphia Estate Planning Council, Society of Trust and Estate Professionals and several other organizations. She is a frequent speaker on issues relating to family, tax and transition issues as well as philanthropic considerations.
Holly was recognized as a finalist for the Family Business Advisor of 2013 award from STEP (Society of Trust and Estate Professionals).
---
Greg McCann
Founder, McCann & Associates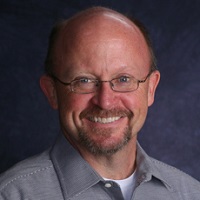 Gregory McCann is a Stetson alumnus, having graduated with a bachelor of business administration. A licensed CPA in Fla. (inactive) and member of the Florida Bar, McCann is an innovator as a teacher, author, consultant and former director of the award-winning Family Enterprise Center. As director, he led the effort to create the nation's first undergraduate major in the field of family enterprise, which helped the Center earn three (inter)national awards.
In January 2013, McCann became highly involved with Stetson University's Executive Masters of Business Administration (EMBA) program. He has led the effort to revitalize this program by creating a national group of innovators (called the "Think Tank"); recruiting three prominent leadership experts; and aligning the program with the personal and professional development of leaders.
He is actively involved in numerous professional organizations, including (former board member of) the Family Firm Institute and member of Association of Managers of Innovation. McCann has earned from the university both the Hand Award for research and creative and professional activity (2010) as well as the McEniry Award for Excellence in Teaching (2002-2003), Stetson University's highest award. From the School of Business Administration, he has earned the Faculty Awards: for Innovation (2012), Research (2009), Teaching (1999) and Professor of the Year (2000). He is a member of Beta Gamma Sigma, the honor society for AACSB accredited business programs (2003). He is also a consultant to family enterprises, a noted speaker (and member of the National Speakers Association), and author. He speaks, conducts workshops and consults internationally related to family enterprise, character, and innovation.
---
Shelley Taylor '83
Associate, Aspen Family Business Group LLC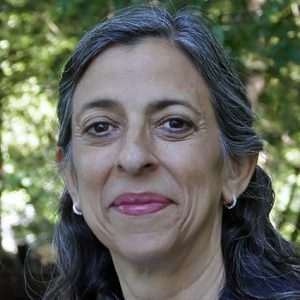 Shelley Taylor is a Family Business Advisor who works with business-owning families on matters pertaining to governance, structure, role clarity, next generation development, generational transitions, and family councils.
Shelley is an astute listener and a strategic thinker who fosters collaboration and promotes understanding and appreciation of the varied perspectives inherent in multi-generational families.
In 2018, Shelley became an Associate with the Aspen Family Business Group. Until December 2017, she was the Peer Forum Director at the Institute for Entrepreneurial Excellence (IEE) at the University of Pittsburgh where she has worked since 2000, previously serving as both Education Program Director and Membership Director.  Shelley continues her affiliation with the IEE as their Family Business Consultant.
Shelley is the Family Council Chair for ABARTA, Inc., a third and fourth generation family business that owns and operates the tenth largest Coca-Cola distribution company in the United States.  The owning family of ABARTA began its strategic family process in 1990 prior to the leadership and ownership transition from the second to third generation. The family process is currently focused on education and development of the fourth generation.
She is an independent director for c3controls, a private family business in Beaver, PA; is a former Chair and currently serves on the board of the Pittsburgh Ballet Theatre; and is past Chair and a board member of the Adams Foundation, a family philanthropy.  Shelley graduated from Cornell University ('83 Linguistics, with Distinction).  She holds an advanced certificate in family business advising (ACFBA) from the Family Firm Institute and is an FFI Fellow.