Meet the Speakers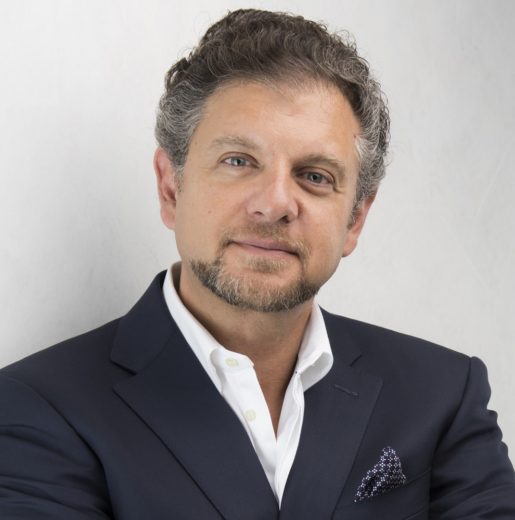 Raméz Baassiri is a global authority on entrepreneurship and family business with a passion for storytelling. For the past two decades, he has served as a board member of AHB Group Investments in Dubai, a multi-generational family office invested in a wide range of sectors including real estate, construction, manufacturing & trading, healthcare and food, and beverage, among others.
In helping AHB's fourth generation maintain its legacy while pursuing new routes to success, Raméz quickly developed a keen understanding of and appreciation for the intricacies and nuances of the family business institution. His new book, Interrupted Entrepreneurship: Embracing Change in the Family Business (Forbes Books, 2018) is an Amazon bestseller and acclaimed by BookAuthority as one of the "Best Entrepreneurship Books of All Time".
As a family business authority, Raméz is frequently tapped to provide expert commentary by some of the leading business and finance news brands such as Forbes, Yahoo Finance, Digital Journal, Young Upstarts, Global Trade Magazine, and American Express Open Forum.
He is a sought-after speaker on how businesses can survive and thrive through disruption and innovation and on the unique challenges family businesses face, and has presented for Young Presidents Organization (YPO), BrightTalk, and The American Society for Quality (ASQ). He is also a founding member of The U.A.E. chapter of Entrepreneurs' Organization (EO). Raméz earned a bachelor's degree in accounting and finance from the University of Arizona and a master's degree in strategic management from the University of Hull (UK). He is an alumna of executive programs at Harvard, Columbia and Singularity University and an active member of the Young Presidents' Organization (YPO).
To find out more about Raméz A. Baassiri, please visit ramezbaassiri.com.
Lana is a current first-year MBA candidate at the Johnson Graduate School of Management. She holds a Bachelor of Science in Nursing degree from the University of Florida. Prior to attending Johnson, Lana worked as a nurse in the Intensive Care Unit, Cardiac Step-Down Unit, as well as Same Day Surgery, Endoscopy and Post Anesthesia Care Units. She also has experience as a project manager both in the marketing field as well as a global maritime emergency response organization. Lana is passionate about helping others and the exciting direction healthcare is taking.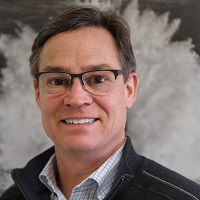 Mike Hill
Chairman, Minot's Light
Mike Hill is a fifth-generation member of the Bancroft family, former controlling shareholders of Dow Jones & Company, Inc. Since 2008 Mike has run his family's office, Minot's Light. Mike oversees all aspects of the family office – investment, asset allocation, philanthropy, education and wealth and estate planning.
Thirty-five years ago, he began his career as an exploration petroleum geologist before focusing on the environment and public health at the United States Environmental Protection Agency.
Mike holds a Master's degree in Public Administration from Harvard University, a Master of Arts in Geology from Boston University and a Bachelor of Science in Geoscience from Hobart and William Smith Colleges.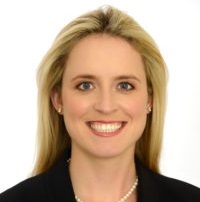 Vice President of Business Development, Huntington Learning Center
Anne Huntington is Vice President of Business Development for Huntington Learning Center, as well as a member of Huntington's Board of Directors and Advertising Fund Board. In these capacities, Anne develops and executes programs, partnerships, and initiatives that help the company achieve its long-standing goal of giving every student the best education possible. Prior to this position, Anne served as Head of Public-Private Partnerships and Director within the family business.
Anne is also involved within the art world as a collector, producer, philanthropist, curator and founder of AMH Industries, a creative agency for contemporary art and culture. She has curated more than 30 exhibits across the country with organizations to help build awareness and in the process has raised over $30 million dollars for various philanthropic causes. Anne is also an associate producer on "The Price of Everything," an art documentary acquired by HBO and featured in international film festivals such as Sundance.
Anne is an active chair and member of numerous education, business, and arts-based groups. She serves as a member of the Chairman's Council for Teaching Matters, a board member for the Learning Disabilities Association of the Americas, is involved with CHADD and COPAA, a member of the Women's Franchise Committee for the International Franchise Association, Co-Chair of the Young Collectors Council at the Guggenheim Museum, is a founding member of the Future Leadership Council at the Whitney Museum, a board member for NYC's Coalition for the Homeless' Art Advisory Board and a member of the Commissioning Council for Performa. For her commitment and service, Anne has received numerous awards including the SmartCEO Brava Award, Apollo Magazine's 40 Under 40 Global Collectors and was named a Moves Magazine Power Woman. Anne received her BA from Colgate University.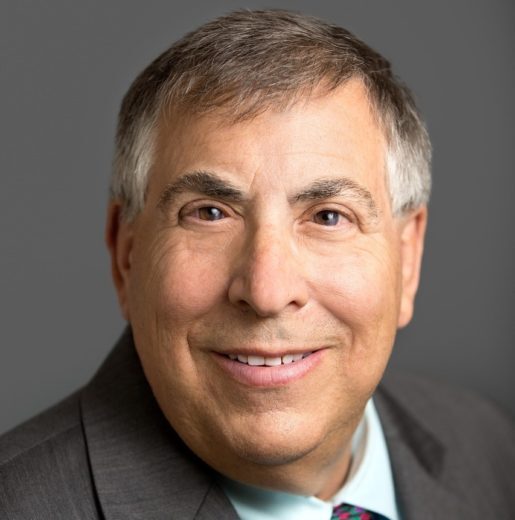 Dennis Jaffe
Research Associate, Wise Counsel Research
Dennis T. Jaffe, Ph.D. has helped families overcome personal and organizational challenges to enable successful and fulfilling transfer of businesses, wealth, values, commitments and legacies across generations for over 40 years. As both an organizational consultant and clinical psychologist, he is one of the architects of the field of family enterprise consulting. He works with multi-generational families to develop governance practices and capability of next generation leadership, and to develop the capability of financial organizations and family offices to serve their family clients.
As a member of Wise Counsel Research Associates, he is conducting a study of long-term families enterprises, resulting in working papers, Good Fortune: Building a Hundred Year Family Enterprise, and Best Practices of Successful, Global, Multi-Generational Family Enterprises. He is also part of the Polaris team, which is working with the Family Business Network to create a roadmap for family and business sustainability. With his global focus, he has taught at Hult University in Dubai, helped the Pacific Asia chapter of Family Business Network develop a program to empower next generation family members, and is on the Advisory Board of Chinese University of Hong Kong, and Stetson University.
As a member of the Family Firm Institute since it was founded, he has presented at annual conferences, served on their board, designed and delivered continuing education courses in Family Governance and Family Wealth Advising, written frequently for their journal Family Business Review, and was received the Richard Beckhard Award for his contribution to practice
Dr. Jaffe has written a trio of books that guide members of family enterprises, including the 2010 book Stewardship of Your Family Enterprise: Developing Responsible Leadership Across Generations, as well as Working with the Ones You Love: Building a Successful Family Business; Working with Family Businesses: A Guide for Professional Advisors.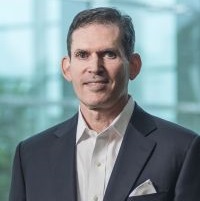 Alon Y. Kapen is a corporate transactional lawyer who focuses on representing entrepreneurs, emerging growth companies and early-stage investors in a wide range of entrepreneurial and strategic transactions. He counsels entrepreneurs and emerging growth companies in the formation of business entities, structuring agreements among founders, negotiation of capital-raising transactions, compliance with securities laws, negotiation of technology license agreements, structuring employee incentive arrangements, structuring of crowdfunding, Regulation A and initial coin offerings, and development of effective corporate governance. Alon represents academic entrepreneurs spinning out of universities and other research institutions. He also guides investors in the organization of private investment funds, the negotiation of various stages of equity, debt, and convertible funding transactions and the planning and implementation of exit strategies.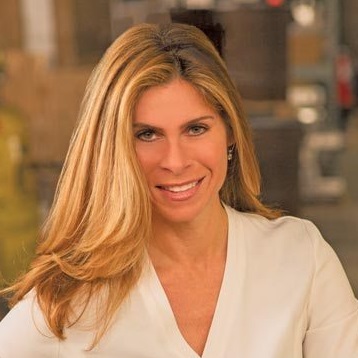 Former CEO & President, Vassilaros Coffee Company
Stefanie Kasselakis Kyles is the former President, CEO and a member of the Board of Directors of John A. Vassilaros & Son, Inc., a family-owned, New York City coffee roaster serving businesses in the tristate area since 1918.
Prior to joining Vassilaros in 2015, Stefanie enjoyed a long career in the areas of international corporate law and finance with a focus on energy transportation and commodities.
Early in her career, she practiced law with Norton Rose, a multinational law firm based in the United Kingdom. With a strong international focus, Stefanie advised banks and corporate clients on cross border finance and U.S. capital markets transactions. Later, Stefanie transitioned into investment banking, beginning with her role as a senior banker at Jefferies & Co, a leading U.S. firm based in New York. In 2006, she joined Poten & Partners, a global leader in energy and transportation. At Poten, Stefanie served in executive management as General Counsel and President of Poten's investment banking division.
In joining her family's business, Stefanie's mission is to combine her corporate skills with the deep-rooted traditions of a 100-year-old coffee company, the products of which continue to be a mainstay in the daily life of people across the New York area.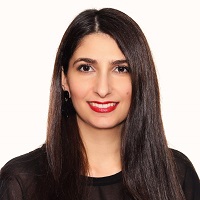 Cornell Family Business Scholar, EDHEC Business School
Dr. Rania Labaki is an Associate Professor of Management at EDHEC Business School and Director of the EDHEC Family Business Centre (France). Her current research interests revolve around the interplay between family dynamics and family business behavior, in relation to entrepreneurial, financial, socio-cultural and succession decisions.
A passionate advocate for family business, Rania developed throughout her career a unique mix of academic and practical knowledge on family business. She is actively involved in the leading international organizations dedicated to family business. She serves as a Board member of the International Family Enterprise Research Academy (IFERA), Head of the Scientific Committee of FBN France and Program Content Advisor of BFF. She is the FFI Fellow, past-programme committee member and Research & Education Symposium co-chair. She also serves as Advisory Committee member of the EIASM Workshop on Family Firm Management Research, Women in Family Business (WIFB) and New York City Family Enterprise Centre (NYCFEC). She is co-editor of the Entrepreneurship Research Journal and serves on the review editorial boards of the leading journals specialized in family business.
Rania holds a Master of Business Administration from The Holy Spirit University of Kaslik (Lebanon), a Ph.D. in Management Sciences from the University of Bordeaux (France) and the Advanced Certificates in Family Business Advising and Family Wealth Advising from the Family Firm Institute (USA).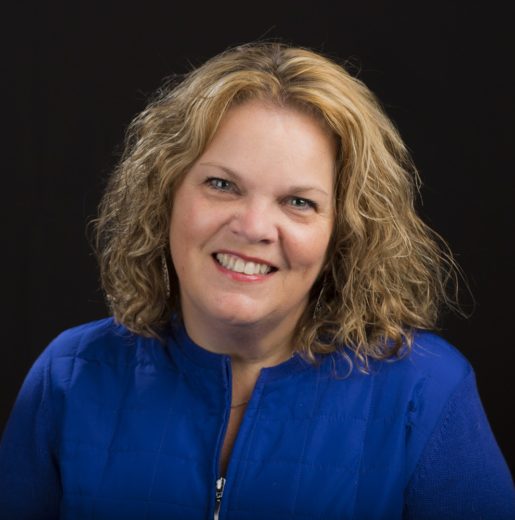 Chief Family Officer, Luck Companies
As Chief Family Officer and a member of the Luck Companies Strategic Leadership Team, Wanda is responsible for leading the Family Office, which supports the family and Luck Companies in achieving their vision for future generations. Her focus is on long-term financial sustainability through thoughtful and comprehensive business ownership and leadership succession plans, estate and tax planning, asset protection, investment strategies, and diversification.
Wanda began her career with the company in 2007 as the Family Office Manager. She brings value to the company by leading short and long-term strategies to ensure continuity for the multi-generational business. One of her key objectives is to preserve the Lucks' values and business interests from generation to generation, building for the future by providing counseling on education and training.
Prior to joining Luck Companies, Wanda served as Chief Specialty Practice Officer, Director of Tax Services, and board member at Witt Mares, PLC. There, she was responsible for managing operations of the tax, financial services, and pension plan design and administration divisions.
Wanda holds a B.S. in accounting from Truman State University and an M.S. in taxation from Arizona State University. She currently serves on the boards of the Luck Companies Foundation and UnBoundRVA.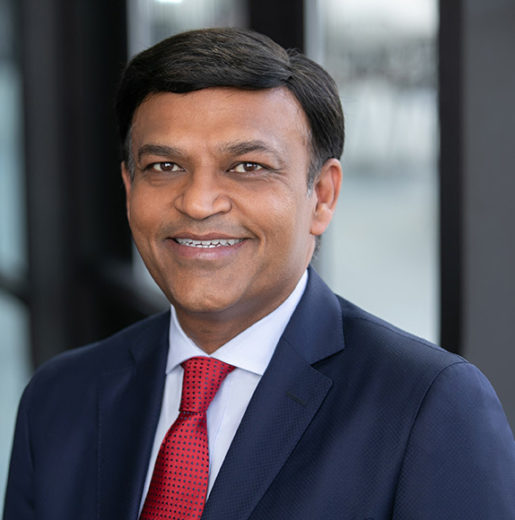 President & CEO, Auro Hotels
Growing up in a hospitality family, D.J. knows every aspect of the business. While holding on to the legacy that his family built through four decades of hard work and integrity, he adds his knowledge of current trends and best practices to lead Auro Hotels into the 21st century of the lodging industry. He leads a team that oversees all existing operations in the full service and select service portfolios as well as develops future strategies for growth and profitability.
D.J. obtained his BS in Hospitality Management from Johnson & Wales University, Providence RI and a Masters of Management in Hospitality from Cornell University, Ithaca, NY. 2016 Graduate of the OPM Program of Harvard Business School. He has worked for Holiday Inn Worldwide, Interstate Hotels, and the Marriott Corporation on his way to his present position with Auro Hotels.
He has a passion for providing a quality experience in every area of hospitality from design and aesthetics to customer service. His hands-on attitude, attention to detail, and keen listening skills set him apart. Since becoming president of the company, D.J. created O.N.E. (Outreach, Nurture, Encourage), a charitable giving and volunteer arm of the company, that focuses on giving back in meaningful ways to support education and poverty.
D.J. also serves on the Owners Advisory Councils for both Hyatt Hotels & Resort and Marriott Hotels & Resorts, striving to make a positive impact in his field.
Beyond his work with the company, D.J. also shares the fresh lake air with his son, has a passion for visiting unique hotels, and has found a new love for cycling.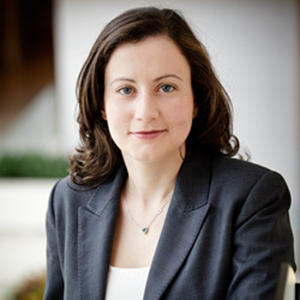 Margarita Tsoutsoura
John and Dyan Smith Professor Management and Family Business, SC Johnson Graduate School of Management
Margarita Tsoutsoura is the John and Dyan Smith Professor Management and Family Business at the Samuel Curtis Johnson Graduate School of Management. Most recently, Tsoutsoura was an associate professor of finance at the Booth School of Business, University of Chicago.
Tsoutsoura has several research projects studying family firms and privately held firms. Her most recent project studies employee effort provision in family firms. She is also interested in corporate governance as well as the effects of corruption and tax evasion. Her work on tax evasion was awarded the 2013 Wharton School-WRDS Award for Best Empirical Finance Paper. The Fulbright Fellowship and the WFA Trefftzs Award are among Tsoutsoura's other varied honors and fellowships.
Her work has been published in the Quarterly Journal of Economics, Journal of Finance, Journal of Financial Economics and Review of Financial Studies. Her research has been covered extensively in print and electronic media, including The Wall Street Journal, Financial Times, The Economist, New York Times, Washington Post, Guardian, BusinessWeek, International Herald Tribune and CNBC.
Tsoutsoura earned her Ph.D. in finance with distinction from the Columbia University, Graduate School of Business, her MSc in financial engineering from the Haas School of Business, University of California Berkeley, and a BSc in economics from the University of Piraeus in Greece.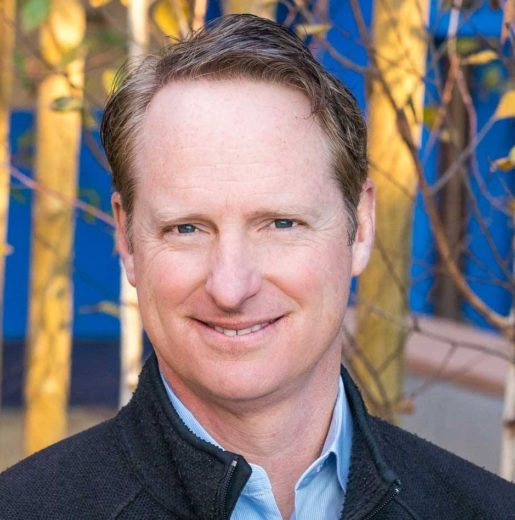 Founder & CEO, The Tugboat Group
Dave Whorton founded the Tugboat Institute in 2013 as a membership organization for purpose-driven leaders of successful privately held businesses. He coined the term "Evergreen businesses" and "Evergreen 7Ps" to describe the defining characteristics of these companies. Tugboat includes as members first generation entrepreneurs, family-owned businesses and employee-owned businesses.
Dave is a serial entrepreneur and venture capitalist by background. He worked at Hewlett Packard in high school and college and has co-founded four companies, including Good Technology, Inc. and Drugstore.com. He has worked as a consultant at Bain & Co, a global strategic consulting firm, and as an associate partner at Kleiner Perkins Caufield & Byers (KPCB) and a managing director and partner of TPG Ventures, the venture capital arm of Texas Pacific Group. At those firms, he led investments and worked closely with the founders of Amazon, Google, Autotrader, Successfactors and Blue Nile, among others, in their early days. He earned a B.S. in mechanical engineering from the University of California at Berkeley and an MBA from Stanford.
Tugboat's mission is to reintroduce the vital importance of humans coming together to create and grow enduring, private businesses that make a dent in the universe. A small investment made by Dave prior to forming Tugboat opened his eyes to the immense value created by seasoned entrepreneurs who wanted to build large, profitable, private, innovative businesses that would never sell or go public. Dave is home-based in Sun Valley, Idaho, married and has two children (18 and 16).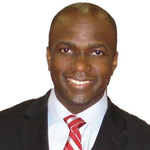 Kevin Omar Williams
Single Family Office
Mr. Williams is a strategy and investment professional with a passion for the financial services and education industries. Currently, he is responsible for strategic investments, utilizing strategies such as secondaries and impact investing, for a single-Family Office. He is also an advisor to select, high-growth startups primarily backed by the global accelerator, TechStars. Most recently, he co-founded a multi-family wealth management platform offering bespoke investment solutions. Previously, he was the Vice President of Corporate and Business Development for a portfolio company created by Sterling Partners –a diversified investment firm –to operate and acquire graduate schools. Formerly, he was the fourth founding team member of the Special Opportunities Fund ("the Fund") at Babcock & Brown (B&B). B&B –a global $70 billion AUM fund manager and investment firm -provided strategic seed capital of $100M to the Fund, which made non-control investments in essential infrastructure services and specialty finance companies. Mr. Williams began his career in the investment banking division of Morgan Stanley. He is also a Management Leadership for Tomorrow (MLT) Fellow.
Mr. Williams received his BA in Economics and Government from Cornell University and earned his MBA at Harvard Business School.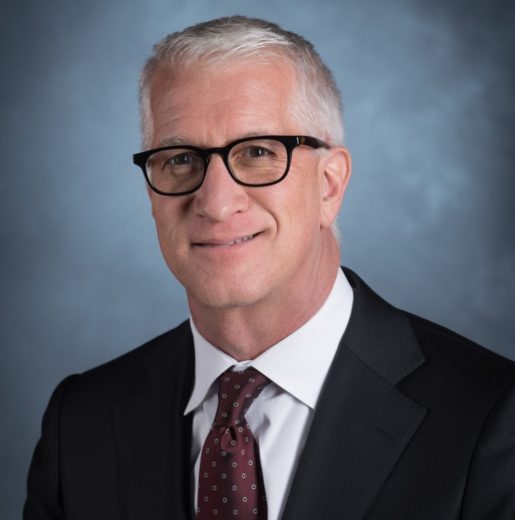 Executive Director, Ernst & Young LLP's Family Enterprise Business Services
As an executive director in Ernst & Young LLP's Family Enterprise Business Services practice, Jim specializes in effective governance, strategic planning, performance management, organizational alignment, and revenue acceleration. He is a practice leader in the areas of business governance related to the growth and development of multi-generational family enterprise businesses. Jim is the author of the book, "The Next Level: Essential Strategies for Breakthrough Growth" (Perseus Press, 2000).
Jim has over 26 years of experience in business strategy and the family business space as well as 13 years of experience serving on family-owned and publicly-traded company Board of Directors, including Costa Farms, Third Federal Bank and CheapCarribean.com.
Jim earned his MBA from the S. C. Johnson Graduate School of Management at Cornell University, a Master's of Science from Northeastern University, and a Bachelor's degree from The State University of New York at Potsdam.