Carol Wittmeyer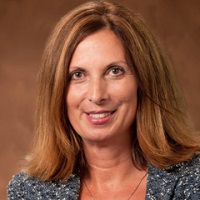 Carol Wittmeyer
Visiting Associate Professor & Interim Associate Dean | St. John Fisher College
Carol is a Visiting Associate Professor and Interim Associate Dean at St. John Fisher College where she is developing a Family Business Program and leads the MBA program.
She was appointed Professor Emerita at St. Bonaventure University in 2018. She taught Family Business, Organizational Behavior and Strategic Management and founded/advised the Family Business Club. She advised the SBU team at the 2015 Global Family Business Plan Competition (University of Vermont). The team won the Innovation Award. She started family business courses, a minor, seminars and an outreach program for family business students and parents. She helped develop the first student-led family business investment fund.
Carol was chair of the Family Business Group of the United States Association of Small Business and Entrepreneurship and was the coordinator for the Academy of Business Disciplines Family Business Track.
Carol is a faculty member for Loyola University Chicago's Family Business Center, designing and delivering programs for their institutes, member families and associations. She is an academic advisor to Family Business Network North America and advised the NY Family Business Center.
As President of the Raymond Family Business Institute and a Visiting Professor at Babson College, Carol co-led a American Family Business Survey and the Global Entrepreneurship Monitor Family Business Research. Her current research includes family business case studies and a national study analyzing the benefits of family business successor outside work experience.
Wittmeyer worked in public accounting. She earned an Ed.D. (University of Rochester) and MBA/BBA (SBU), and certificates from Harvard's Negotiations and Management and Wharton's Strategy Programs.
Her family owns three enterprises in WNY and Dallas.