Christine Blondel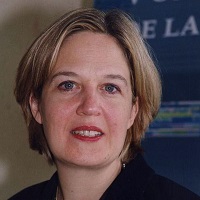 Christine Blondel
Adjunct Professor of Family Business | INSEAD
Christine Blondel is Adjunct Professor of Family Business at INSEAD (the Global Business School with campuses in France, Singapore and Abu Dhabi), where she co-directs the one-week programme for business families : « The Family Enterprise Challenge ». She coordinated INSEAD family enterprise activities from their creation in January 1997 until December 2007 – she was the first Executive Director of the Wendel International Centre for Family Enterprise.
In her own advisory practice, FamilyGovernance, she uses Fair Process principles to advise family businesses in France and abroad on issues of family governance and generational transitions.
Her teaching, speaking and publications focus on large multi-generational family firms, succession, women's roles, family governance and Fair Process.
She is a board member of INSEAD Foundation (which manages part of INSEAD Endowment), D'Ieteren, a 200 + year-old family company traded on Brussels stock market, and AB Science, a biotech. She is actively involved in several family business associations (IFERA Fellow and co-founder, FFI Fellow, former board member of FBN International).
A graduate from INSEAD (MBA 1981) and Ecole Polytechnique (France, promotion 1977) she worked 3 years as a management consultant before joining Procter & Gamble, where she had positions in Marketing (Brand Manager) and Finance (Associate Finance Director) (1984 to 1993).
A mother of four children, her interest for family business finds its roots in her own family: both her grand-fathers were owner-managers of such businesses.
Valuable Vantage Points | Crisis as a Revealer
Christine Blondel, Adjunct Professor of Family Business at INSEAD and Cornell Family Business Fellow, challenges us to consider the state of our affairs prior to crisis, the impact on the family business, and what this reveals about ourselves as individuals.