Greg McCann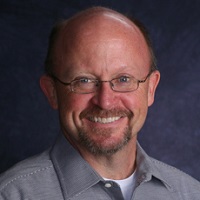 Greg McCann
Senior Professor of Family Enterprise | Stetson University
Gregory McCann is a Stetson alumnus, having graduated with a bachelor of business administration. A licensed CPA in Fla. (inactive) and member of the Florida Bar, McCann is an innovator as a teacher, author, consultant and former director of the award-winning Family Enterprise Center. As director, he led the effort to create the nation's first undergraduate major in the field of family enterprise, which helped the Center earn three (inter)national awards.
In January 2013, McCann became highly involved with Stetson University's Executive Masters of Business Administration (EMBA) program. He has led the effort to revitalize this program by creating a national group of innovators (called the "Think Tank"); recruiting three prominent leadership experts; and aligning the program with the personal and professional development of leaders.
He is actively involved in numerous professional organizations, including (former board member of) the Family Firm Institute and member of Association of Managers of Innovation. McCann has earned from the university both the Hand Award for research and creative and professional activity (2010) as well as the McEniry Award for Excellence in Teaching (2002-2003), Stetson University's highest award. From the School of Business Administration, he has earned the Faculty Awards: for Innovation (2012), Research (2009), Teaching (1999) and Professor of the Year (2000). He is a member of Beta Gamma Sigma, the honor society for AACSB accredited business programs (2003). He is also a consultant to family enterprises, a noted speaker (and member of the National Speakers Association), and author. He speaks, conducts workshops and consults internationally related to family enterprise, character, and innovation.
Valuable Vantage Points | Rumination
Greg McCann, founder of McCann & Associates and a Cornell Family Business Fellow discusses rumination and how to avoid the associated pitfalls.