Kevin Omar Williams '99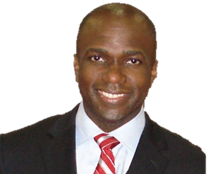 Kevin Omar Williams '99
Alternative Investments | Family Office
The family unit is at the heart of Mr. Williams' approach to strategy, investments and impact. He provides a critical link between honoring the legacy of the Founding Generation and guiding the innovation of the Next Generation. Currently, he is responsible for private equity, private credit investments and inter-generational impact for a Single Family Office. Additionally, he leads the KKR-backed Alternative Investments Accelerator program at national, non-profit MLT, an organization dedicated to economic mobility. Previously, he was the Vice President of Corporate and Business Development for a portfolio company created by Sterling Partners – a diversified $5 billion AUM investment firm – to operate and acquire graduate schools.  Formerly, he was the 4th founding team member of the Special Opportunities Fund ("the Fund") at Australian firm, Babcock & Brown (B&B).  B&B – a global, ASX-listed, $70 billion AUM fund manager and investment firm – provided strategic seed capital of $100M to the Fund which made non-control and control investments in essential services and specialty finance companies.  Mr. Williams began his career in the investment banking division of Morgan Stanley.
He serves or served on the boards or committees of:
Harvard Alumni Impact Investing Alliance – Board Member
Cornell MOSAIC – National Diversity Steering Committee of Cornell Board of Trustees
REACH: Rewarding Achievement, backed by Pershing Square Foundation – Board Member
He also serves as a mentor to the Cornell Tech community and is a Fellow of the Smith Family Business Initiative at Cornell University.  Recent speaking engagements include Mastercard's "Inclusivity in FinTech" Seminar; Goldman Sachs-led FinTech Innovation Roundtable; Novartis-led Health AI Innovation Roundtable and the Cornell Family Innovations Summit 2019.
Mr. Williams received his BA in Economics and Government from Cornell University and earned his MBA at Harvard Business School.