Michele Williams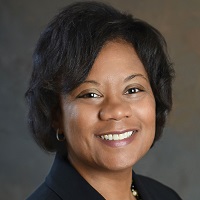 Michele Williams
Keynote Speaker | Trust and Negotiation Expert | Associate Professor of Management and Entrepreneurship | University of Iowa
Michele Williams is Associate Professor and the John L. Miclot Fellow in Entrepreneurship at The Tippie College of Business, University of Iowa, and a member of the Innovation Scholarly Interest Group at the College of Nursing. She is also a scholar with Cornell University's the Smith Family Business Initiative at Cornell's Johnson College of Business and with Cornell's Institute for Healthy Futures. She received her PhD in Organizational Behavior from the University of Michigan, her MA in Education from Columbia University and her BA in Psychology from Johns Hopkins University. Before joining the faculty at Iowa, Professor Williams was a member of the faculty at Cornell University and the Sloan School of Management, Massachusetts Institute of Technology.
Professor Williams' speaks widely on the topics of negotiation, leadership and building communities of trust (drmichelewilliams.com/media). Her research focuses on the micro-foundations of negotiation, collaboration and equity among team members and boundary spanners from diverse groups and from different organizations within industrial sectors and entrepreneurial ecosystems. Specifically, she examines (1) trust and other relational foundations of collaboration and (2) gender and social categorization.
At the interpersonal level, Williams' examines the influences of psychological processes, such as perspective taking, interpersonal sensitivity and emotion regulation, on how interpersonal trust and cooperation evolve in peer, leader-member and strategic relationships. At the group and organization levels, she examines how social categorization processes and the social construction of gender influence women as team members, leaders, and entrepreneurs.
Her work has been published in the Academy of Management Review, Organization Science, Journal of Business Venturing, Journal of Organizational Behavior and Leadership Quarterly as well as numerous Academy of Management Proceedings and book chapters. She is on the editorial boards of Organization Science and the Journal of Business Venturing and an Associate Editor for the Journal of Trust Research.