Steven Gal, '88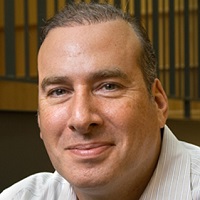 Steven Gal, '88
Senior Lecturer of Management | Johnson School
Steven Gal is a career entrepreneur and professor. He currently teaches entrepreneurship and innovation at Cornell Tech and Cornell University's Johnson Graduate School of Management, and serves as Vice Chairman at HangIt, an early stage mobile technology company where he was the startup CEO.
Steven has spent more than two decades as a technology entrepreneur and board director, serving as a senior operating executive or CEO at seven venture-backed technology companies, three of which he co-founded, leading to over $100 million in venture financings, five successful sales and NASDAQ IPO.
Earlier in his career, Steven was an associate professor in the Entrepreneur Program at USC's Marshall School of Business and a Visiting Associate Professor at the Rady School of Management at UCSD. He is an attorney and a member of the California Bar.
Steven holds a Doctor of Jurisprudence degree from University of Southern California School of Law and a bachelor's degree from Cornell University, where he serves as Chair of the Entrepreneurship@Cornell Advisory Council.