Michele Williams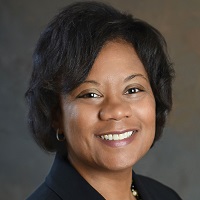 Michele Williams
Assistant Professor of Organizational Behavior | Industrial and Labor Relations School
Dr. Michele Williams (Ph.D., University of Michigan) is a scholar at Cornell University's Scheinman Institute on Conflict Resolution and a Faculty Fellow with the Smith Family Business Initiative, Cornell's Institute for Healthy Futures, the Atkins Center for a Sustainable Future and the Technology, Innovation and Entrepreneurship Research Network.
Michele's scholarship falls into three complementary streams: trust, social categorization and relationships. At the micro level, she researches how people build social relationships that facilitate cooperation in family, entrepreneurial and corporate firms. She investigates psychological processes such as perspective taking, threat regulation, emotion and trust. At the meso level, Michele investigates how social categorization processes facilitate and constrain individual, relational and business outcomes. Specifically, she examines categories such a gender, age and family and how the demographic composition can influence how group members are treated and perceived by others.
Michele is currently researching new ventures including business incubators focusing on early stage startups and incubators focusing on women-owned businesses. Her work has been published in the Academy of Management Review, Organization Science, Journal of Business Venturing, Journal of Organizational Behavior, Leadership Quarterly and other outlets. She is on the editorial board of Organization Science and an Associate Editor for The Journal of Trust Research.
Michele teaches negotiation and organizational behavior at the graduate and undergraduate levels. She has led numerous executive workshops and an E-cornell webinar on high performance work relationships with an emphasis on communication, trust, and conflict. She has consulted on effective relationship development and collaboration for public and private organizations such as Booz•Allen & Hamilton and Massachusetts General Hospital. She is also co-author of the Four Capabilities Leadership Assessment—a 360° assessment used by organizations to enhance the leadership potential of managers.
You can follow Michele on Twitter @MicheleWilliamz and download her papers at https://works.bepress.com/michele_williams/. Dr. Williams will be joining the faculty at the Tippie College of Business, University of Iowa in 2017 and working closely with the John Pappajohn Entrepreneurship Center.