Speaker Bios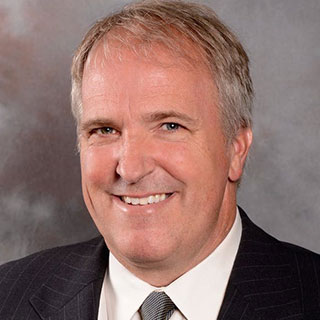 Eric Allyn
Former Board Chair, Welch Allyn
Eric Allyn spent most of his career at Welch Allyn, a 101-year old Medical Device manufacturer owned by the Allyn family, employing 2,800 people world-wide. Welch Allyn is ubiquitous in patient care world-wide, with its instruments used in virtually every US hospital and physician office, as well as in nearly every country in the world. Eric worked in a variety of positions, ultimately becoming Chairman of the Board of Directors, and Chairman of the "Voting Trust". In September 2015, Welch Allyn closed on its sale to Hill-Rom for over $2 billion. Under its new ownership, Welch Allyn has continued to grow, and having celebrated its first full year under Hill Rom ownership with record revenues.
Today, Eric divides his time between a multitude of endeavors. Primarily, he is working with his family to create a comprehensive Family Office, migrating from an operating family to a financial family. This includes leading the board of managers of the newly formed family office, serving on the committee to advise the Trustee overseeing the majority of Welch Allyn sale proceeds, as well as working on a range of "soft" issues with his family. Eric also serves on the Board of Directors of GOJO (makers of Purell), Pharma Tech Industries, Eagle Dream Health, Auburn Community Hospital (past-Chairman), Hospital Trustees of NYS (Vice Chairman), FFI, and several private Foundations. He is also founder and managing partner of two private investment funds. Eric graduated from Dartmouth College, and earned his MBA from University of Virginia. He lives with his wife, Meg O'Connell, in Skaneateles, not far from Cornell.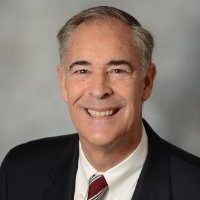 Warner Babcock
President and CEO, New York City Family Enterprise Center
Warner King Babcock is President and CEO of NYCFEC and a member of the Board of Trustees. He is a Family Firm Institute Fellow and National Association of Corporate Directors Governance Fellow and has been a family council member, family business CEO, board member, and a trustee of family trusts controlling family businesses, investments and special needs trust. Mr. Babcock currently serves on the Board of Directors for the International Association of Attorneys for Family-Held Enterprises, Inc. He has served as Chairman of Endowment, Governance, Nominating, Bylaws, Membership, Enrollment and Financial Aid Committees and President of the Board of Governors for a 200+ membership-based non-profit.
Previously, Mr. Babcock founded a leading corporate strategy and development firm, Advanced Materials Partners, and led many teams of senior professionals from 1987-2011, working with very large and small family businesses, public and private companies. Mr. Babcock was also the Founder, Chairman, and CEO of AM Private Investments, a registered investment advisor focused on working exclusively with next-generation family members and family office personnel on forming new ventures and making direct investments, beginning in the early 1990s. Mr. Babcock merged these two firms in 2011, forming AM Private Enterprises, Inc. to focus on new forward-thinking initiatives to assist family enterprises.
Earlier in his career, he founded a manufacturing company based on his patented inventions. He has taught MBA and undergraduate courses on boards, family business and governance in NYC, and he has published in Family Business magazine, Trusts & Estates, and other leading publications. He has also been featured in the New York Times.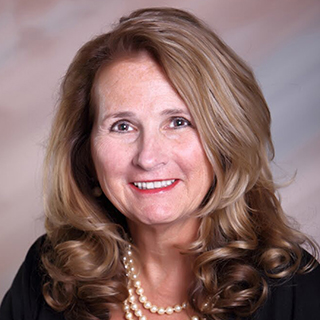 Ann Dugan
Senior Managing Director of Consulting, Family Office Exchange
Ann Dugan is the Senior Managing Director of Consulting at Family Office Exchange (FOX). Ann reports directly to Sara Hamilton, Founder, and CEO. As Senior Managing Director of Consulting, one of Ann's key initiatives is strengthening and branding the FOX consulting team on an international basis.
Ann has dedicated much of her career to consulting with family businesses and family foundations as they strive to achieve long-term sustainability. Ann is the founder of the Institute for Entrepreneurial Excellence at the University of Pittsburgh, which she also led as executive director for nearly 30 years, while also serving as the Assistant Dean for the Joseph M. Katz Graduate School of Business. Ann's mission was to provide leadership in consulting, education and network building for closely held/family held businesses desiring to remain entrepreneurial throughout the generations. Ann led her own successful succession in 2014 but continues to serve on several family business and philanthropic boards.
Most recently, Ann comes to FOX from Headwaters SC (HWSC), where she served as Managing Director, Family Advisory Services. While at HWSC, Ann engaged with families and their enterprises, assisting them with their growth and development strategies while also planning for the next generation of family and business leadership. Ann received her Bachelor of Science degree in Finance as well as her Master of Business Administration degree from the University of Pittsburgh. Ann is a fourth generation member of a business-owning family within the lumber and building supply industry in southeast Georgia.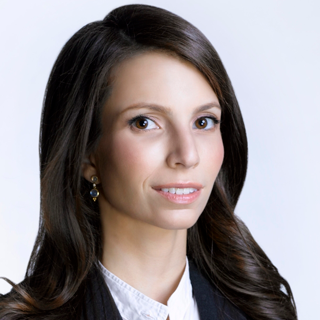 Ashley Fina
Chief Executive Officer and President, Michael C. Fina Co., Inc.
Ashley Fina is a member of the third generation of Michael C. Fina Holding and serves as Chair and Creative Director of Michael C. Fina's retail division: michaelcfina.com. Additionally, she helps manage the family's real estate holdings. Ashley Fina was the President and CEO of Michael C. Fina Recognition, a leading Employee Rewards and Recognition provider to Fortune 500 companies, until June 2017. She led the Recognition Division to a successful sale in February of this year.
Upon graduating from Tufts University in 2006, she joined the Recognition Division full-time, where she held a variety of positions both domestically and overseas. She led efforts to restructure operations and enhance the global supply chain for greater efficiency. As Vice President of International Business Development, Ashley expanded the company's international footprint to better serve multinational corporations like McDonald's and Pfizer. In 2011, Ashley became the President and CEO of the Recognition Division and began transforming the company from a traditional corporate gift provider to a comprehensive Rewards and Recognition technology solutions provider.
An active mentor and philanthropist, Ashley serves as Chairperson to the Board of Directors for Virtual Enterprises International, an in-school entrepreneurship program that prepares US public school students for jobs in the global marketplace. Ashley is also a member of the Women Presidents' Organization, The Committee of 200, and Young Presidents' Organization (YPO). Ashley has been featured at conferences and speaks on engaging younger generations, particularly women, in business. Like her grandmother Rose Fina, who co-founded the company over 80 years ago, Ashley is a lifelong New Yorker and supporter of women in business. She lives in Manhattan.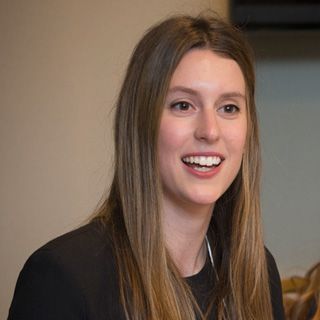 Jessica Gerson '15
Vice President of Innovation, Gerson & Gerson, Inc.
Jessica Gerson is a recent graduate of Cornell University where she earned a B.S. from the Dyson School of Applied Economics and Management. She is third generation to her family business Gerson & Gerson, Inc. which she joined after graduation. Gerson & Gerson Inc., founded in 1935, is a leading design house and manufacturer of children's clothing and is most known for its brand of girls' dresses, Bonnie Jean. Within the company, Jessica focuses on bringing innovation to specialized markets such as specialty stores and e-commerce.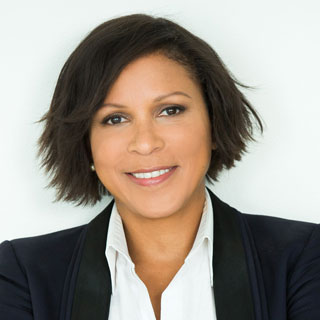 Angela Mwanza MBA '00
Senior Vice President - Evergreen Wealth Management, UBS
Angela has over 18 years of experience specializing in advising substantial families on sophisticated investment strategies with implementation focused on providing alpha, managing risk, liquidity, and where appropriate, implementing socially responsible and impact investments. The team also focuses on advising on the complexities that wealth brings such as family business succession planning and family governance, impactful philanthropy and values-driven wealth planning, as well as engaging the expanded family in thinking of multi-generational wealth structuring. She is co-founder and manager of Evergreen Wealth Management New York, at UBS Private Wealth Management, and has clients across the U.S. and Canada. Prior to joining UBS, Angela was a Private Banker at Lehman Brothers Private Investment Management having begun her financial services career at J.P. Morgan Private Bank.
Angela serves on the Advisory Boards of Johnson Graduate School of Management at Cornell University and Entrepreneurship@Cornell. She previously served on Johnson's Dean's Annual Fund Leadership Committee as well as on the Cornell Council. She is also the 2007 recipient of the Wilbur Parker Distinguished Alumni Award by Johnson's Black Graduate Business Association (BGBA)
Angela is on the Board of Trustees of the Doris Duke Charitable Foundation, serves on the Global Advisory Board of the Grassroot Soccer, and is Co-Vice Chair for the Global Health Alliance. She was selected to be one of only ten Founding Members of the United Nations Foundation Global Entrepreneurs Council. She also serves as Adviser to Beespace and GOOD Films. Angela is a member of the US-SIF: The Forum for Sustainable and Responsible Investment, and the Economic Club of New York.
Angela received an M.B.A. from Johnson Graduate School of Management at Cornell University and an M.A. in Linguistics from the University of Konstanz, Germany. She lives with her husband, Todd and son Henry in Brooklyn and also in Ithaca, and is an avid runner with six marathons behind her. She is fluent in German and enjoys adventure travel, including to the top of Mount Kilimanjaro.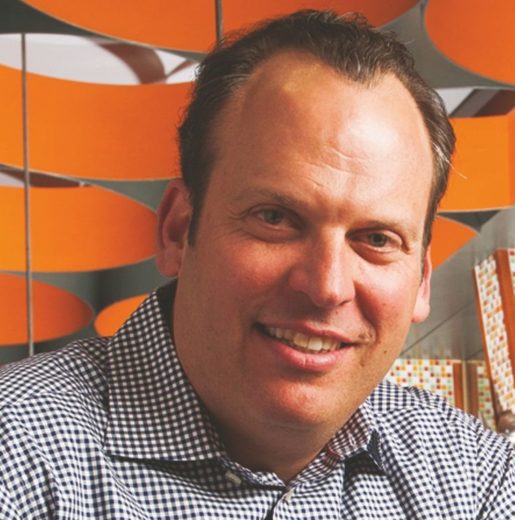 Alan Rosen '91
CEO, Junior's Cheesecake and Junior's Restaurant
Alan Rosen '91 is the third generation of the Rosen family to lead the venerable brand, Juniors. Born and raised in New York City, he grew up watching his father, Walter, run the original Junior's restaurant. While in high school and college, Rosen spent his summers learning the business while also acting as a manager at the original Brooklyn location. After graduating from Cornell University's School of Hotel Administration in 1991, Rosen spent three years working at other industry restaurants before returning to Junior's. He started off at Junior's as the director of marketing, with a goal of growing and expanding the business beyond the original Brooklyn location. Today, Rosen oversees the restaurants, retail bakeries, wholesale, and mail-order operations, which generates revenue over $100 million annually. Junior's serves over 5,000 customers daily and sells approximately 20,000 cheesecakes every week.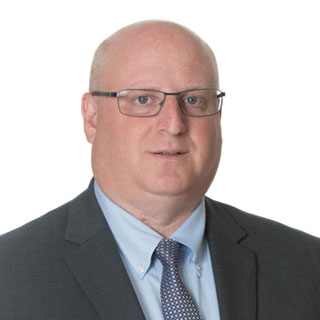 Russell Shinsky
Partner, Anchin
Russell Shinsky, CPA, CGMA, is an accounting and audit partner at Anchin and a member of the Firm's Executive Committee. Russell is the Firm's assurance practice leader where he focuses on the efficiency and technical proficiency of Anchin's attest practice; he provides a range of business and consulting services to law, architectural, and engineering firms. Russell also services clients within the following industries: construction, retail, food, apparel & textile, compensation and benefits, and manufacturing and distribution.
As leader of the Firm's Law Firms Industry Group, Russell is thoroughly familiar with the accounting, audit and tax requirements of law firms. He has been instrumental in consulting with these clients on operational aspects of their business as well as in due diligence for mergers and acquisitions. Russell also works within auditing and consulting on benefit plan matters for legal and other professional service organizations.
Russell frequently lectures to law firms and their attorneys. He has emceed speaking events and was a keynote presenter at the 2013 NYC ALA economic forum. Russell has presented recent topics which include "Can Your Firm Survive Partner Departures?", "Protecting the Law Firm's Assets and Image with Effective Financial and Management Controls" and "The Financial Statement as a Tool for the Practicing Attorney". He is a member of the American Institute of Certified Public Accountants (AICPA) and the New York State Society of Certified Public Accountants (NYSSCPA).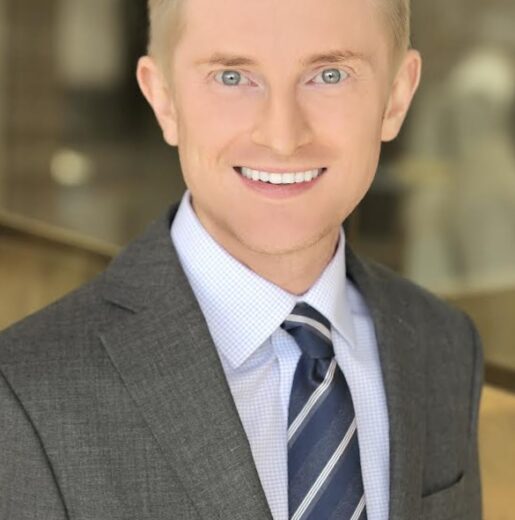 Michael Stanat, EMBA '19
Director of Global Operations, SIS International Research
Michael Stanat leads the operations and marketing for SIS International Research, a global Market Research and Strategy Consulting firm and Family Business. He is also the published author of "China's Generation Y," one of the first books about Chinese Millennials. Michael has appeared in the Associated Press, Reuters, Forbes, China Daily, Entrepreneur, USA Today, Bloomberg and NPR.
Prior to joining SIS, Michael worked at market research firms in Dubai and Shanghai. Michael attended the United Nations International School. He also graduated with a BSBA in International Business and Marketing from Georgetown University. He is receiving his Executive MBA at Cornell Johnson in Metro NY. He is a member of the National Press Club in Washington.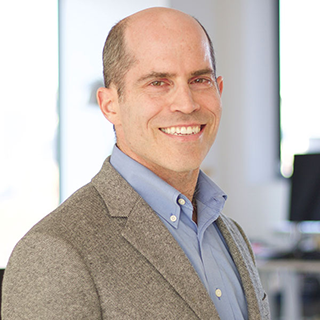 David Teten
Managing Partner, HOF Capital
David Teten is a Managing Partner with HOF Capital, an international venture capital fund based in New York and backed by conglomerates and large family offices from over 15 countries on 5 continents. David has a particular interest in fintech, technology-enabled services, analytics, artificial intelligence, sales/recruiting technology, SaaS, and international startups. He was previously a Partner for 6 years with ff Venture Capital, one of the best-performing seed- and early-stage venture capital firms in the U.S. David has advised clients such as Goldman Sachs Special Situations Group, Icahn Enterprises, LLR Partners, Birch Hill Equity Partners, and other institutional investors. He is also Founder of Harvard Business School Alumni Angels of Greater New York, the largest angel network on the East Coast.
David was formerly Founder of Navon Partners, a software startup which identified private companies for investment by collecting non-standard data sources. He was previously a Managing Director with Evalueserve, a 2,500-person global research and analytics company; Founder and CEO of Circle of Experts, an investment research firm acquired by Evalueserve; and ran an IT consulting practice.
David has led or co-led studies on innovation in the investing industry; private equity and venture capital deal origination; and how VCs create portfolio company value. He holds a Harvard MBA (Second Year Honors) and a Yale BA (Distinction in the major).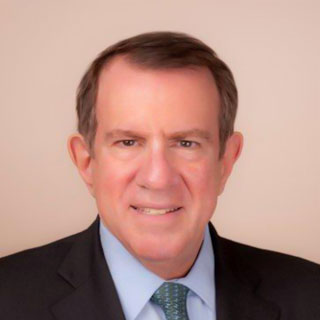 Andrew Tisch, '71
Co-chairman of the board and Chairman of the executive committee, Loews Corporation
Mr. Tisch holds a BS degree from the Cornell University School of Hotel Administration and an MBA from Harvard University (1977). In addition to Loews, he serves on the boards of directors of CNA Financial Corporation, Boardwalk Pipelines LLC, Diamond Offshore Drilling, Inc., and K12, Inc.
Tisch is active at Harvard Business School (Dean's Board of Advisors), Cornell University (vice chairman of the Board of Trustees), NYU/Tisch School of the Arts (co-chair Dean's Council), the Young Women's Leadership Network (co-founder), and is on the Board of Overseers at Weill Cornell Medicine. He participates in many educational organizations including the Economic Club of New York (immediate past chairman), the Brookings Institution (trustee), and the Council on Foreign Relations. He serves on the boards of the Wildlife Conservation Society and the NYC Police Foundation.
He is active in Jewish communal affairs through the American Jewish Joint Distribution Committee (trustee/executive committee), the Jewish Leadership Forum (founding chairman), and the Jewish Business Leadership Forum (founder).