Parker Center for Investment Research Advisory Board
The Parker Center Advisory Board is comprised of leaders at the forefront of the financial industry.
They provide invaluable guidance to the Parker Center, ensuring that our education, research, and facilities are not only the best currently offered through a university, but that we anticipate the future from a solid perspective of knowledge and insight.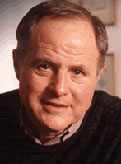 Jeffrey P. Parker, '65, MEng '66, MBA '70, Chairman
Managing Director, Parker Family Limited Partnership, Retired CEO of CCBN and Founder of First Call
Mr. Parker has an extensive history of success as a serial entrepreneur, CEO and active investor in financial services companies over the past 20 years. He was named 2003 New England Entrepreneur of the Year by Ernst & Young in the Financial Services category. He currently serves as a board member or advisor to more than a dozen companies in New York, Boston and Salt Lake City. In 2010, Jeff was named to Inside Market Data's Hall of Fame.
In 1980, Mr. Parker founded Technical Data Corporation, a provider of financial analytic services for the institutional investor community. In 1983, he founded First Call Corporation. In 1986, he sold both these businesses to the Canadian publishing giant International Thomson, now Thomson Reuters, and became Chairman and CEO of Thomson Financial, its financial services subsidiary.
After serving as CEO of Thomson Financial, Mr. Parker co-founded 38 Newbury Ventures, a venture capital firm which focused on start-up and early stage companies.
In 1997, Mr. Parker co-founded CCBN.com (Corporate Communications Broadcast Network), a leader in enabling direct on-line communications between public companies and the investment community. He served as CCBN's Chairman and CEO until the sale of the company to The Thomson Corporation in March 2004.
Mr. Parker is a Trustee Emeritus and a Presidential Counsellor at Cornell University where he founded the Parker Center for Investment Research at the Johnson School.
Mr. Parker holds a Bachelor of Engineering, a Master of Engineering and an M.B.A each from Cornell University.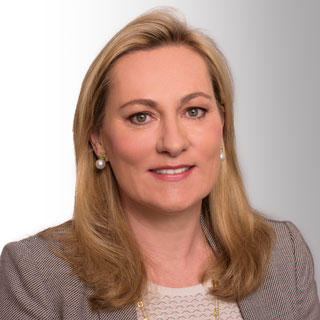 Juliet Tammenoms Bakker, CU '83 (Dyson)
Managing Director and Co-Founder, Longitude Capital
Juliet Bakker is a Managing Director and Founder of Longitude Capital. Prior to Longitude Capital, Ms. Bakker was a Managing Director of Pequot Ventures where she founded the life sciences investment practice. Prior to Pequot, she was Director, Strategic Planning and Director, Operations of Waste Management International. Previously, she was a sell-side equity analyst with Banque Paribas. Ms. Bakker began her career as an investment banker in the corporate finance department at PaineWebber. She currently serves on the boards of Alphaeon, Axonics Modulation Technologies, Encore Dermatology, Nalu, RxSight and Venus Concept. She has previously served on the boards of Ablation Frontiers (acquired by Medtronic), AqueSys (acquired by Allergan), CryoVascular Systems (acquired by Boston Scientific), Embolic Protection (acquired by Boston Scientific), Enteric Medical (acquired by Boston Scientific), eyeonics (acquired by Bausch+Lomb), Genyx Medical (acquired by C.R.Bard), Insulet (PODD), Precision Dermatology (acquired by Valeant Pharmaceuticals), and Sadra Medical (acquired by Boston Scientific). Ms. Bakker holds an M.P.A. from the John F. Kennedy School of Government at Harvard University and a B.Sc. from the College of Agriculture and Life Sciences at Cornell University ("CALS"), where she is a member of the CALS Advisory Council. Ms. Bakker is also a board member of the Boys and Girls Club of Greenwich.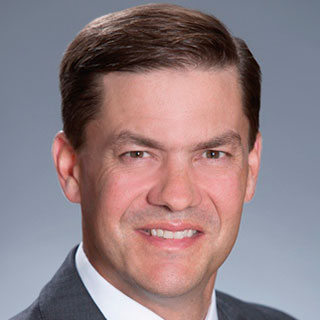 Matt Born, MBA '97
Matthew Born is a retired financial services executive who had a 25 year career at Fidelity Investments.  Some of the positions he held at Fidelity include:  high yield research analyst, managing director of equity research, CEO of FMR's UK subsidiary, global head of leveraged finance research, and Chief Investment Officer of the High Income and Alternatives Group in which he was directly responsible for $100 billion in client assets.  Matt is JGSM '97 and was co-president of the Old Ezra Finance club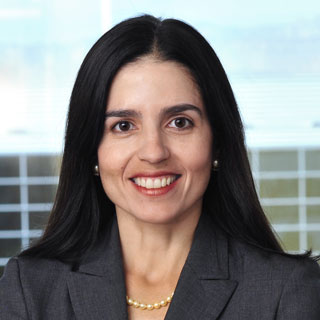 Ana Chapman, CU '93 (Eng)
President, JHL Capital Group LLC
Ms. Chapman is the President of JHL Capital Group LLC, an alternative investment management firm in Chicago. Prior to JHL, she was Managing Director of Business Development and Investor Relations at Chicago based alternative investment management firm Coghill Capital Management. Before Coghill, Ms. Chapman was Director of Institutional Sales for Amba Research, a global investment research outsourcing firm. Prior to Amba Research, she was a Vice President at Goldman Sachs in New York and Singapore in the Equities and Investment Research Divisions, with a focus on international equities. Ms. Chapman started her career as an investment banking Analyst in the Latin American corporate finance team at Smith Barney in New York.
Ms. Chapman is a Board Director of rare earths mining company MP Materials in Mountain Pass, California. In addition to her service at the Parker Center for Investment Research Advisory board at Cornell University, Ms. Chapman serves on the Steering Committee for the President's Council of Cornell Women and chairs its Grants Committee. She also serves in the Fundraising Committee for the FrancisParker School in San Diego.
Ms. Chapman received a B.S. in Civil and Environmental Engineering from Cornell University in 1993 and an M.B.A. in Finance and International Business from Columbia Graduate School of Business in 1997.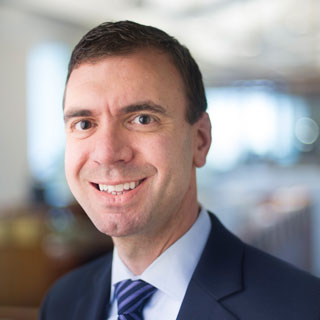 John Fekete, MBA '99
Managing Director and Head of Capital Markets, Crescent Capital Group, LP
John A. Fekete serves as Managing Director and Head of Capital Markets at Crescent Capital Group, LP. He is a member of the firm's Management Committee. Crescent is a $28 billion employee-owned investment management firm focused on liquid and private credit strategies. He is responsible for overseeing the firm's tradeable fixed income business and is lead portfolio manager for High Yield Bond, High Income and Syndicated Credit strategies. Prior to joining the firm, Mr. Fekete served as a fixed income portfolio manager at The TCW Group, Inc. Mr. Fekete started his investment career at Core States Bank, where he served as a credit analyst. He earned an MBA from Cornell University's SC Johnson Graduate School of Management and a B.S. in Finance from The College of New Jersey.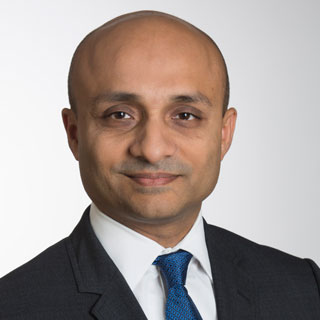 Kunal Ghosh, MBA '03
Managing Director, Portfolio Manager. Allianz Global Investors
Mr. Ghosh is a portfolio manager and a managing director with Allianz Global Investors, which he joined in 2006.  He is head of the Systematic team.  Mr. Ghosh has 15 years of investment-industry experience.  He was previously a research associate and portfolio manager for Barclays Global Investors, where he built and implemented models for portfolio management.  Before that, Mr. Ghosh was a quantitative analyst for the Cayuga Hedge Fund.  He has a B.Tech. from the Indian Institute of Technology, an M.S. in material engineering from the University of British Columbia, and an MBA from Cornell University.