Judges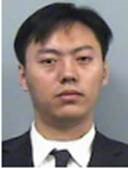 Ding Liu, CFA
Director of Private Client Investment Strategy, AllianceBernstein
Ding Liu is currently Director of Private Client Investment Strategy at AllianceBernstein and co-Portfolio Manager of AB's Wealth Appreciation Strategy funds. His team conducts asset allocation and investment strategy research for the firm's Private Wealth Management business. He joined the firm in 2007. Prior to joining AB, he was a quantitative strategist at the fixed-income, currency and commodities division of Goldman Sachs. He holds a BS in computer science and engineering from Tsinghua University and an MA and PhD in theoretical computer science from Princeton University. Ding Liu is a CFA charterholder.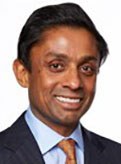 Arup Datta, MBA, CFA
Senior Vice President and Head of Global Quantitative Equity, Mackenzie Investments
Arup began his career in quantitative equity investing in 1992. Between 1992 and 2012, he worked for Man Numeric as a Quantitative Analyst, Portfolio Manager, Director of US, and Director of Portfolio Management, where he managed capacity-constrained equity strategies (traditional long only, active extension and hedge funds) in all capitalization strata and regions of the world. In 2012, Arup founded Agriya Investors, a firm focused on global equities, which eventually became the global/international arm of AJO, a Philadelphia-based institutional quantitative equity firm. As Chief Investment Officer – International, Arup launched capacity-constrained equity strategies in emerging and developed markets. Arup joined Mackenzie Investments in September 2017 to head the Global Quantitative Equity Team.
Arup has a Bachelor of Technology in Electrical Engineering from the Indian Institute of Technology in Kanpur, India, and earned an MBA with distinction from the Johnson School of Management at Cornell University. He is a CFA charterholder.
Jeff Eng, CFA
Managing Director, Retirement Solutions, Nuveen
Jeff oversees product strategy, development and management of the TIAA-CREF Lifecycle and Lifestyle Funds. He is focused on delivering retirement income solutions that seeks to help plan participants improve their retirement outcome.
Prior to joining Nuveen, he was Managing Director of Custom DC Solutions at AllianceBernstein, where he managed the product strategy and development of their custom target date portfolios and in-plan, multi-insurer guaranteed lifetime income solution. Before AllianceBernstein, he was product director of Retired Income Solutions for Russell Investments, where he developed and launched an in-plan managed account solution across Russell's Institutional and Private Client Services businesses.
Jeff has also served on the Institutional Retirement Income Council Advisory Board and as a member of the Defined Contribution Institutional Investment Association's Retirement Income Subcommittee. Jeff is a Chartered Financial Analyst and graduated from
Columbia University's School of Engineering and Applied Sciences.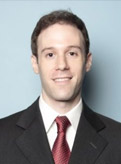 Glenn Friedman, CFA
Manager of Asset Allocation and Investments, TIAA-CREF
Glenn joined TIAA-CREF Tuition Financing, Inc. in 2013 as a Manager of Asset Allocation and Investments. He is involved in all aspects of the asset allocation process for Education Savings, including designing investment strategies for state clients, performing manager due diligence, conducting asset class research, and delivering customized presentations to clients on a variety of topics. Prior to this role, Glenn was a Senior Associate Portfolio Manager at AllianceBernstein. There, he managed a base of active equity portfolios and implemented daily trading decisions for stocks, futures, and currency forwards. Glenn is an honors graduate of Tufts University in Quantitative Economics, a CFA charterholder, and a member of CFA Society New York.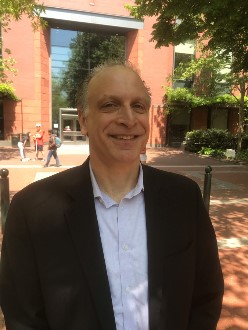 Howard Manzon
Senior Director, Product Development, TIAA
Howard is Senior Director of Product Development in TIAA Financial Services' Product Group.  Howard has been with TIAA for over 20 years in a variety of positions.  In his current role, Howard develops and leverages innovative approaches to identify unmet needs that customers have when planning for and covering financial needs in retirement, surfaces and advances ideas that address those needs, designs experiments and tests concepts to validate their viability before investing in them.
Prior to this role, Howard headed up TIAA's plan pricing function that was responsible for TIAA's recordkeeping pricing strategy, set prices for retirement plan offers made to institutional clients up to $17B AUA, and managed recordkeeping economics.  Howard also served as a  management consultant, finance manager, and product manager.  Howard earned an MBA degree from Pace University and his Chartered Financial Consultant (ChFC) and Chartered Advisor for Senior Living (CASL) certifications through the American College.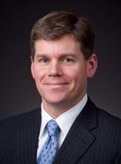 Doug Moon, CFA
Co-Founder and CEO, O.F.O. Partners
Doug Moon, CFA is the co-founder and CEO of O.F.O Partners, a financial advisory firm for large family investors. Doug previously spent twenty years coordinating the financial activities of large families and family offices. At the J.P. Morgan Private Bank and Goldman Sachs & Co. he oversaw investing, lending, fiduciary, banking, and philanthropic needs for ultra-high net worth families, their related trusts and foundations. Doug's investment career began at Cambridge Associates, where he evaluated managers and portfolios for endowments and foundations. He serves on the Foundation Board of the South Shore Health System, the Board of the Norwell Company Theater, and the Investment Board of the South Shore Chamber of Commerce. Doug earned an MBA degree from Cornell University.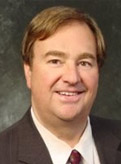 Chris Piros, CFA
President, Private Foundation
Christopher Piros has been an investment practitioner and educator for more than 30 years. As managing director of investment strategy for Hawthorn, PNC Family Wealth and PNC Institutional Asset Management he led overall strategic and tactical guidance of client portfolios and oversaw the evolution of investment processes. Previously, at CFA Institute he was jointly responsible for developing the CFA® curriculum, at Prudential Investments LLC he led the discretionary portfolio management activities and at MFS Investment Management was a portfolio manager and led the fixed income quantitative analysis group. Dr. Piros, a CFA® charterholder, earned his PhD in Economics at Harvard University and was a member of the faculty at Duke University.
Jonathan Shelon
Chief Operating Officer, KraneShares
Jonathan Shelon is the Chief Operating Officer at KraneShares, a leading provider of China-focused investment strategies. Prior to Krane, he was the Chief Investment Officer of the Specialized Strategies Team at J.P. Morgan, overseeing $40 billion in AUM. Jonathan was also a portfolio manager at Fidelity Investments where he was responsible for $150 billion in assets for over five million shareholders in Fidelity's Freedom Fund target date strategies. Jonathan received a Bachelor of Business Administration degree in actuarial science from the Fox School of Business and Management at Temple University and is a Fellow of the Society of Actuaries and a CFA charter holder.