Judges
Dr. James Adams has over twenty-five years of financial industry experience at J.P. Morgan serving corporate, public and not-for-profit clients across regions and businesses. In his most recent role as Managing Director in Markets & Investor Services, he led asset owner sales and relationship management across all aspects of the investment portfolio, engaging with CIOs and COOs and their consultants as well as delivering financial technology solutions. Prior to joining Investor Services, he spent many years in interest rate and foreign exchange risk management and served as global relationship manager for several major European multinational corporations. Dr. Adams recently left J.P Morgan to pursue teaching, consulting and advisory opportunities and is currently an Adjunct Professor of Finance and Risk Engineering at New York University's Tandon School of Engineering. As a CFA charterholder, he has played an active role in curriculum development, recently co-authoring several CFA curriculum readings and has also published articles in the areas of corporate finance, derivatives and pension risk management. Dr. Adams has a PhD in Economics from the Ohio State University and a BA from Wayne State University.
Keith R. Collier, CFA
Investment Strategist and Portfolio Manager, BNY Mellon
Keith is an Investment Strategist and Portfolio Manager with the Investor Solutions Group of BNY Mellon Wealth Management. Keith specializes in quantitative and regime-based approaches to asset allocation for the group which designs and manages bespoke multi-asset / multi-manager solutions for institutional and private wealth clients.
Prior to joining BNY Mellon, Keith was an Investment Professional at Disciplined Alpha LLC, a Boston-based hedge fund. Previously he served as a Quantitative Analyst at Legg Mason's quantitative affiliate, Batterymarch Financial Management, where he focused on U.S. equities and designed the firm's first ETF-based tactical asset allocation strategy.
Keith is a CFA Charterholder and holds an MBA degree from Cornell University. He also earned Bachelor's and Master's degrees in Architectural Engineering from the Pennsylvania State University and is a graduate of the Schreyer Honors College. He is a member of the CFA Institute, CFA Society New York, and the Society of Quantitative Analysts (SQA). He is based in New York.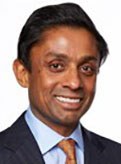 Arup Datta, MBA, CFA
Senior Vice President and Head of Global Quantitative Equity, Mackenzie Investments
Arup began his career in quantitative equity investing in 1992. Between 1992 and 2012, he worked for Man Numeric as a Quantitative Analyst, Portfolio Manager, Director of US, and Director of Portfolio Management, where he managed capacity-constrained equity strategies (traditional long only, active extension and hedge funds) in all capitalization strata and regions of the world. In 2012, Arup founded Agriya Investors, a firm focused on global equities, which eventually became the global/international arm of AJO, a Philadelphia-based institutional quantitative equity firm. As Chief Investment Officer – International, Arup launched capacity-constrained equity strategies in emerging and developed markets. Arup joined Mackenzie Investments in September 2017 to head the Global Quantitative Equity Team.
Arup has a Bachelor of Technology in Electrical Engineering from the Indian Institute of Technology in Kanpur, India, and earned an MBA with distinction from the Johnson School of Management at Cornell University. He is a CFA charterholder.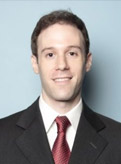 Glenn Friedman, CFA
Manager of Asset Allocation and Investments, TIAA-CREF
Glenn joined TIAA-CREF Tuition Financing, Inc. in 2013 as a Manager of Asset Allocation and Investments. He is involved in all aspects of the asset allocation process for Education Savings, including designing investment strategies for state clients, performing manager due diligence, conducting asset class research, and delivering customized presentations to clients on a variety of topics. Prior to this role, Glenn was a Senior Associate Portfolio Manager at AllianceBernstein. There, he managed a base of active equity portfolios and implemented daily trading decisions for stocks, futures, and currency forwards. Glenn is an honors graduate of Tufts University in Quantitative Economics, a CFA charterholder, and a member of CFA Society New York.
Jim Gerlach, CFA
Team Leader, Quantitative Research, Fidelity Investments
Jim Gerlach is a team leader within the quantitative research team at Strategic Advisers, Inc. (SAI), a registered investment adviser and a Fidelity Investments company. Fidelity Investments is a leading provider of investment management, retirement planning, portfolio guidance, brokerage, benefits outsourcing and other financial products and services to more than 20 million individuals, institutions and financial intermediaries.
In this role, Mr. Gerlach is responsible for SAI's risk management platform. He has been focused on SAI's risk management process since joining SAI's Quantitative Research team in 2012.
Prior to joining Fidelity, Mr. Gerlach served as executive director of risk management analytics at MSCI. Previously, Mr. Gerlach was a risk manager at Lyford Group Capital, a macro hedge fund, and a specialist at Bloomberg. He has been in the investments industry since 1999.
Mr. Gerlach earned his Bachelor of Science degree in finance from Penn State University and his master of business administration degree from Boston University. He is also a CFA® charterholder and holds the Financial Risk Manager (FRM) designation.
Ding Liu
Director of Private Client Investment Strategy, Alliance Bernstein
Ding Liu is currently Director of Private Client Investment Strategy at AllianceBernstein and co-Portfolio Manager of AB's Wealth Appreciation Strategy funds. His team conducts asset allocation and investment strategy research for the firm's Private Wealth Management business. He joined the firm in 2007. Prior to joining AB, he was a quantitative strategist at the fixed-income, currency and commodities division of Goldman Sachs. He holds a BS in computer science and engineering from Tsinghua University and an MA and PhD in theoretical computer science from Princeton University. Ding Liu is a CFA charterholder.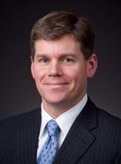 Doug Moon, CFA
Co-Founder and CEO, O.F.O. Partners
Doug Moon, CFA is the co-founder and CEO of O.F.O Partners, a financial advisory firm for large family investors. Doug previously spent twenty years coordinating the financial activities of large families and family offices. At the J.P. Morgan Private Bank and Goldman Sachs & Co. he oversaw investing, lending, fiduciary, banking, and philanthropic needs for ultra-high net worth families, their related trusts and foundations. Doug's investment career began at Cambridge Associates, where he evaluated managers and portfolios for endowments and foundations. He serves on the Foundation Board of the South Shore Health System, the Board of the Norwell Company Theater, and the Investment Board of the South Shore Chamber of Commerce. Doug earned an MBA degree from Cornell University.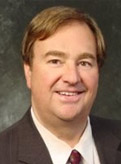 Chris Piros, CFA
Managing Director of Investment, Hawthorn
Christopher Piros has been an investment practitioner and educator for more than 30 years. As managing director of investment strategy for Hawthorn, PNC Family Wealth and PNC Institutional Asset Management he led overall strategic and tactical guidance of client portfolios and oversaw the evolution of investment processes. Previously, at CFA Institute he was jointly responsible for developing the CFA® curriculum, at Prudential Investments LLC he led the discretionary portfolio management activities and at MFS Investment Management was a portfolio manager and led the fixed income quantitative analysis group. Dr. Piros, a CFA® charterholder, earned his PhD in Economics at Harvard University and was a member of the faculty at Duke University.
Tara Thompson Popernik, CFA
Director of Research-Wealth Strategies Group, AllianceBernstein
Tara Thompson Popernik was named the Director of Research for the Wealth Strategies Group in 2011 and is responsible for leading research initiatives on investment planning and asset allocation issues facing high-net-worth families, family offices, and endowments and foundations. Previously, she was a wealth management specialist, and before that she was a senior investment planning analyst. Prior to joining the firm in 2003, Tara was a paralegal in the Capital Markets Group of Cadwalader, Wickersham & Taft. She earned a BA with honors in comparative literature from Dartmouth College. Tara is a Chartered Financial Analyst charterholder and a CERTIFIED FINANCIAL PLANNER™ professional.
Anna Semakhin, CFA
Quantitative Analyst, Fidelity Investments
Anna Semakhin is a quantitative analyst at Strategic Advisers LLC, a registered investment adviser and a Fidelity Investments company. Fidelity Investments is a leading provider of investment management, retirement planning, portfolio guidance, brokerage, benefits outsourcing, and services to more than 26 million people, institutions, and financial intermediaries.
In this role, Ms. Semakhin provides quantitative research in support of the defensive-PAS product.
Before joining Fidelity in 2018, Ms. Semakhin was a senior trader and global market strategist at Eaton Vance where she researched and presented new fixed income, derivative, and FX strategies in emerging and frontier markets in order to maximize risk adjusted returns across multiple mandates. She also worked with the portfolio managers to implement trades in more than 60 markets around the world and worked with senior sell-side bankers on private-side sovereign loan transactions. She has been in the financial industry since 2009.
Ms. Semakhin earned her bachelor of commerce, with honors, in economics and finance from McGill University and her master of science in computational finance from Carnegie Mellon University. She is also a CFA® charterholder.
Jonathan Shelon
Chief Operating Officer, KraneShares
Jonathan Shelon is the Chief Operating Officer at KraneShares, a leading provider of China-focused investment strategies. Prior to Krane, he was the Chief Investment Officer of the Specialized Strategies Team at J.P. Morgan, overseeing $40 billion in AUM. Jonathan was also a portfolio manager at Fidelity Investments where he was responsible for $150 billion in assets for over five million shareholders in Fidelity's Freedom Fund target date strategies. Jonathan received a Bachelor of Business Administration degree in actuarial science from the Fox School of Business and Management at Temple University and is a Fellow of the Society of Actuaries and a CFA charter holder.
Peter Went, CFA provides strategic advice to asset owners and financial data and service providers. He has formulated trading strategies for FX, equities, and commodities, managed services that provide regulatory capital relief for OTC FX derivatives. He led complex, multi-year strategic projects by partnering with central banks, regulators, financial infrastructures, and large international financial institutions.
Peter earned a Ph.D. from the University of Nebraska, is a civilekonom from the Stockholm School of Economics, and is a CFA charterholder. He lectures at Columbia University and explores the boundaries of machine learning in asset management. Peter has authored 5 books on financial risk management and wrote several articles on risk-based financial regulation and quantitative analysis.