Stock Pitch Challenge Keynote Speaker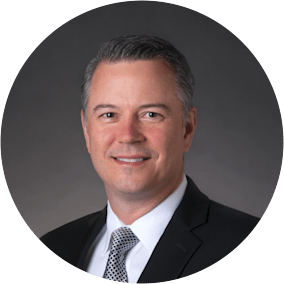 2022 Keynote Speaker
Jeff John, CFA
Vice President and Senior Portfolio Manager, American Century Investments
Jeff John is a vice president and senior portfolio manager for American Century Investments®.
Mr. John joined American Century Investments® as an investment analyst in 2008 and was promoted to portfolio manager in 2012. Prior to joining the company, he was an equity research analyst with Kornitzer Capital Management – Buffalo Funds Group in Shawnee Mission, Kansas.
Previously, Mr. John spent five years as a sell-side analyst covering Financial Technologies at SunTrust Robinson Humphrey in Atlanta, as well as analyst positions at Equitable Securities Corp and Lee, Robinson & Steine, Inc. He has worked in the investment industry since 1991.
Mr. John earned a bachelor's degree in business administration from the University of Colorado in Boulder and a master's degree from Vanderbilt University, Owen Graduate School of Management. He is a CFA® charterholder, a member of the CFA Institute, and a member of the Kansas City Society of Financial Analysts.