Keynote Speaker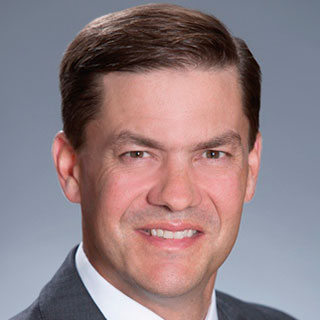 2019 Keynote Speaker
Matt Born, MBA '97
Chief Investment Officer, High Income, Fidelity Investments
Matt Born is chief investment officer in the High Income group within the Fixed Income division at Fidelity Investments. Fidelity Investments is a leading provider of investment management, retirement planning, portfolio guidance, brokerage, benefits outsourcing, and other financial products and services to more than 20 million individuals, institutions, and financial intermediaries.
In this role, Mr. Born is responsible for the High Income management investment process. This includes management of High Income portfolio managers, oversight of investment strategies and coordination of activities to ensure consistency and stability in the investment process. Additionally, he is responsible for working to develop and grow high yield management capabilities, investment products and assets under management.
Prior to assuming his current responsibilities, Mr. Born was Global Head of Leveraged Finance Research, where he managed the High Income research team, as well as the Emerging Markets Debt team. Previously, he managed the equity research team based in Fidelity's London office, and led the small cap, financials, and cyclicals equity research teams in Boston. He has been in the financial industry since joining Fidelity in 1997 as a research analyst in the High Income division.
Mr. Born earned his bachelor of arts degree in history from Hobart College and his master of business administration degree from Cornell University.