Stock Pitch Challenge Keynote Speaker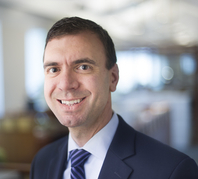 2020 Keynote Speaker
John Fekete
Managing Director, Head of Capital Markets, Crescent Capital Group, LP
John A. Fekete serves as Managing Director and Head of Capital Markets at Crescent Capital Group, LP. He is a member of the firm's Management Committee. Crescent is a $28 billion employee-owned investment management firm focused on liquid and private credit strategies.
He is responsible for overseeing the firm's tradeable fixed income business and is lead portfolio manager for High Yield Bond, High Income and Syndicated Credit strategies.
Prior to joining the firm, Mr. Fekete served as a fixed income portfolio manager at The TCW Group, Inc. Mr. Fekete started his investment career at Core States Bank, where he served as a credit analyst. He earned an MBA from Cornell University's SC Johnson Graduate School of Management and a B.S. in Finance from The College of New Jersey.