Parker Center for Investment Research History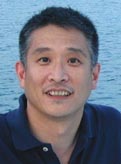 The Parker Center for Investment Research was conceived and developed by Charles M.C. Lee and Bhaskaran Swaminathan, who served on the Johnson faculty at the time. Together, they imagined a three-pronged approach to investment research and asset management education – a powerful combination of a state-of-the-art trading room that would allow users to receive and analyze live financial information; a student-managed, faculty-directed investment fund that would educate students in a hands-on setting as well as offer investors a competitive rate of return on their investment, and a robust research component that would allow faculty members to test theories using actual market data in a state-of-the-art computing environment, thereby setting the Center apart from all other business school programs.
In this setting, students would not only study theory, but they would work with faculty who were advancing knowledge. Equally important, they would apply cutting-edge theory, undertaking rigorous research and pitching their positions to faculty and other advisors with high-level experience in the field.
The concept of such a center quickly found support, not only with Johnson administration and faculty, but also with students, alumni, friends, and financial institutions that saw its unique value.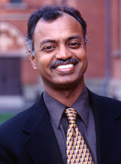 Lee and Swaminathan were instrumental in implementing their vision. They oversaw a wide range of startup details, from the design of the trading room/classroom to soliciting data and software feeds from vendors. The Parker Center became a reality in late 1998 when it "opened for business" in the newly renovated Sage Hall with a state-of-the-art trading room. The Cayuga Fund, LLC began operations that same year with approximately $600,000 under management, and was established through the generosity of the Class of 1998 and an initial circle of investors.
Lee served as the first Faculty Director of the Center, and Swaminathan, its second. In 2009, Lee and Swaminathan demonstrated their continued commitment to the Parker Center by endowing a fellowship in their name to help fund summer interns for the Center.